Fix It or Nix It? -- Antique Vanity Answered
Do you ever get free furniture and it sits and sits until you decide to do something with it? The story of my life! I decided to start a series called Fix It or Nix It? where you get to weigh in on what I should do with these random furniture pieces that fall into my lap!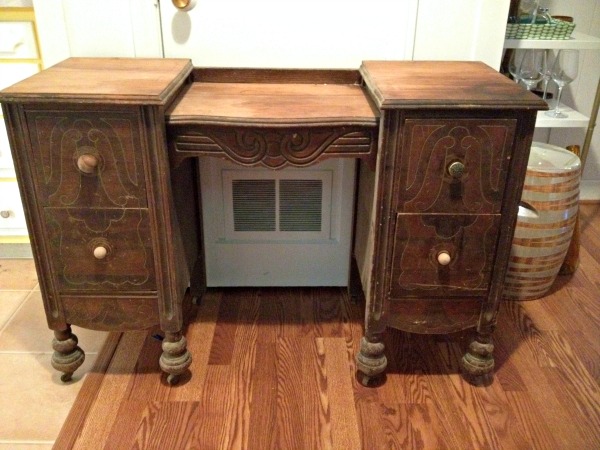 My husband's sweet secretary gave me this antique and very abused vanity. Aside from being very dirty the finish has a lot of damage. One side is missing almost all of the veneer.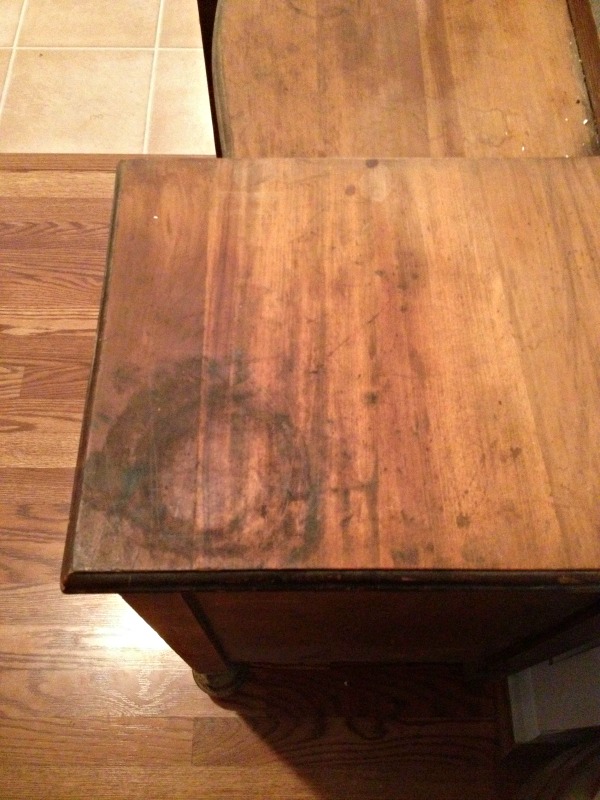 The top has what looks like burn marks and deep scratches. The finish is worn off and it has just been generally neglected.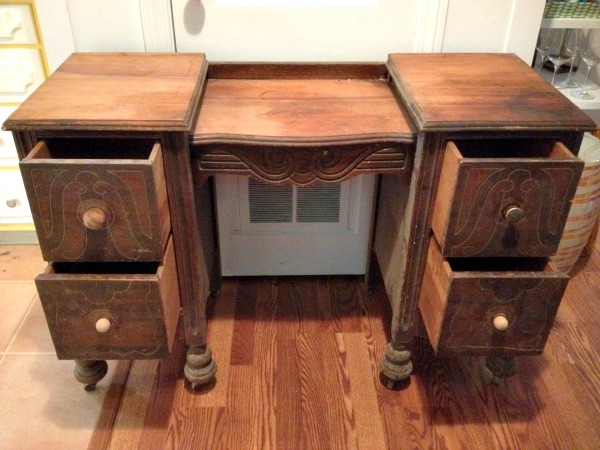 So, do you think I should try to restore it to it's former beauty, give it a complete makeover (FIX IT?) or pass and donate it to the Habitat for Humanity Re-Store or other charitable organization (NIX IT?) Fix It or Nix It? I want your opinions!!