How do I redo kitchen cabinets that are not real wood? Answered
I have white cabinets and I just do not like white in a kitchen, I cook a lot of fried foods and have kids and animals, so they get dirty very easy. I don't have the time to spend deep cleaning my cabinets with bleach every 3 days, and would really like to go to a more natural wood look without spending the money to put in new cabinets. Is there any way that I can make these cabinets look more like real wood?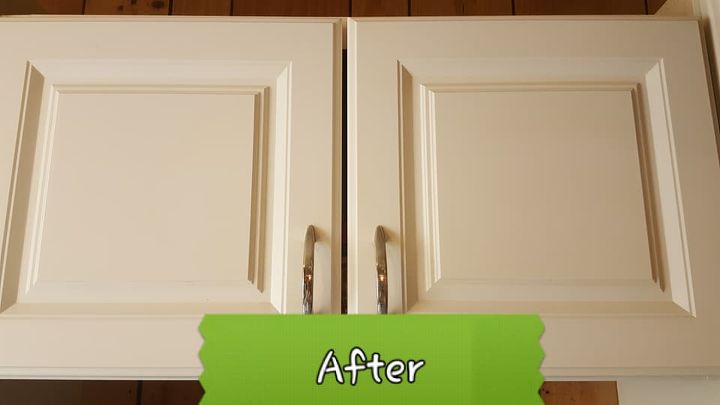 This was after cleaning with bleach.