Where do I find the materials to restore this old trunk? Answered
Other than getting it from my mother, I have no other history of this trunk. I have always loved it and wanted to "some day" be able to restore it. Well, someday has arrived. If anyone can tell me anything about the origins, the maker and most importantly where to find the materials to restore it, I would be extremely grateful. Although it looks mostly like wood, it is actually a metal material that looks like wood, with the exception of the wooden "slats" on various parts of the trunk. I want to keep it as original as possible......just replace the broken hinges and metal locks and medallions, and redo the paper lining on the inside. Any advice, information or suggestions would be appreciated.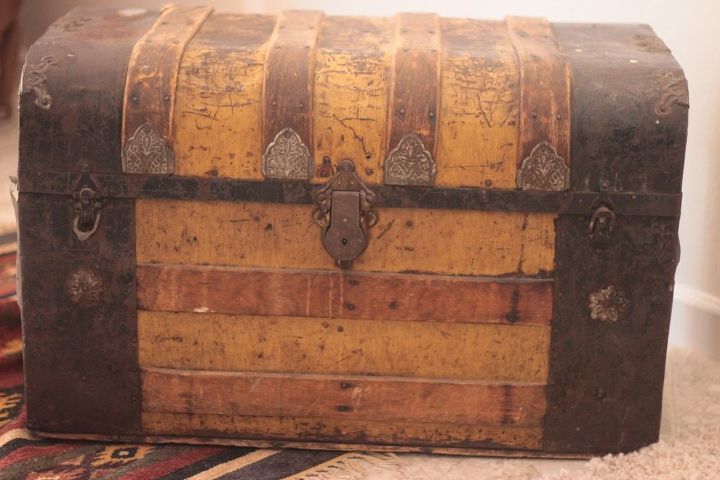 Front view of the chest. Isn't it beautiful???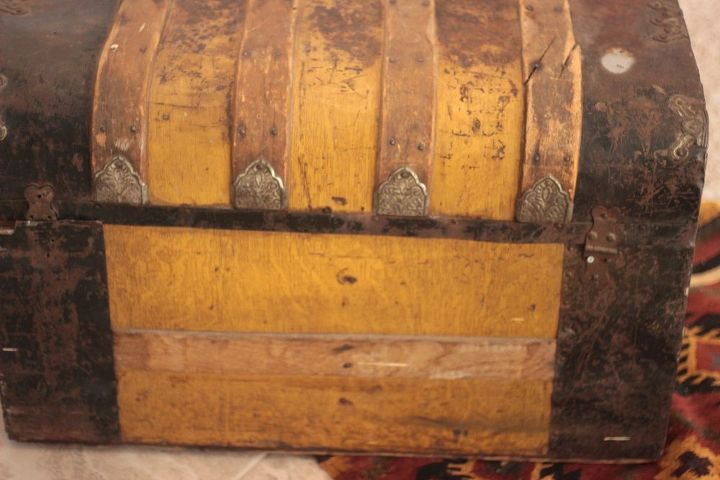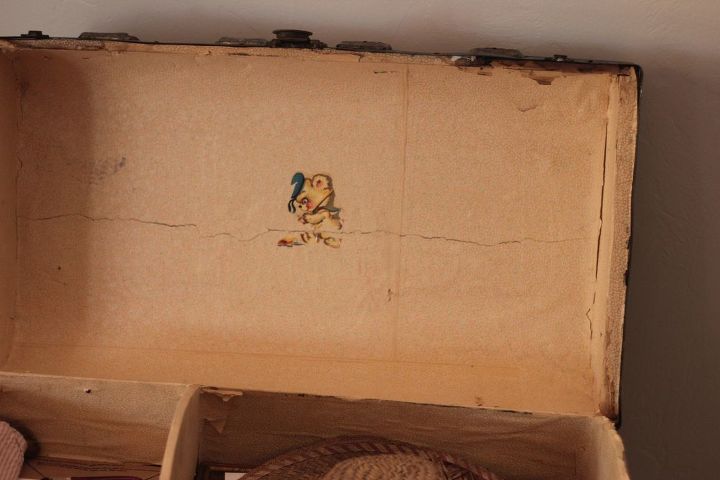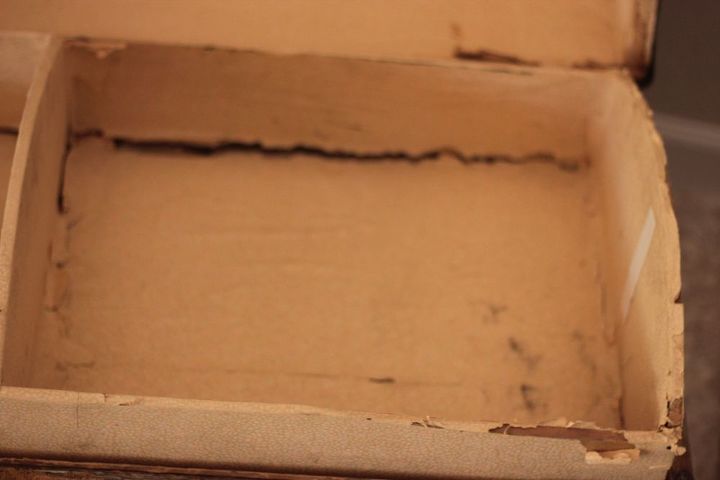 This is an inside "shelf" that needs reinforcing and new paper.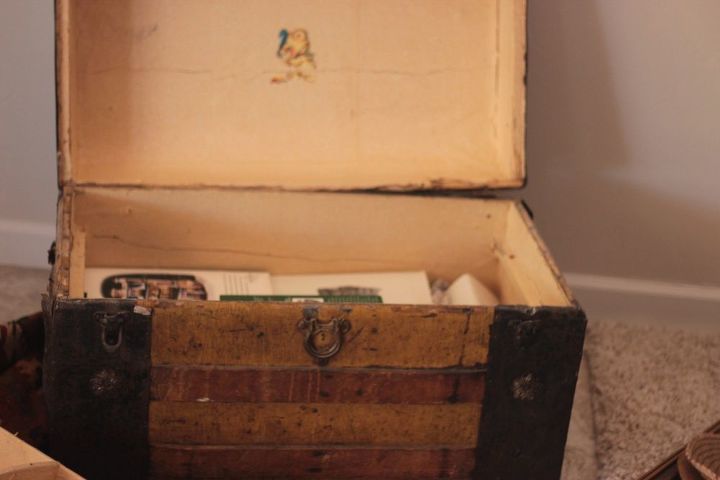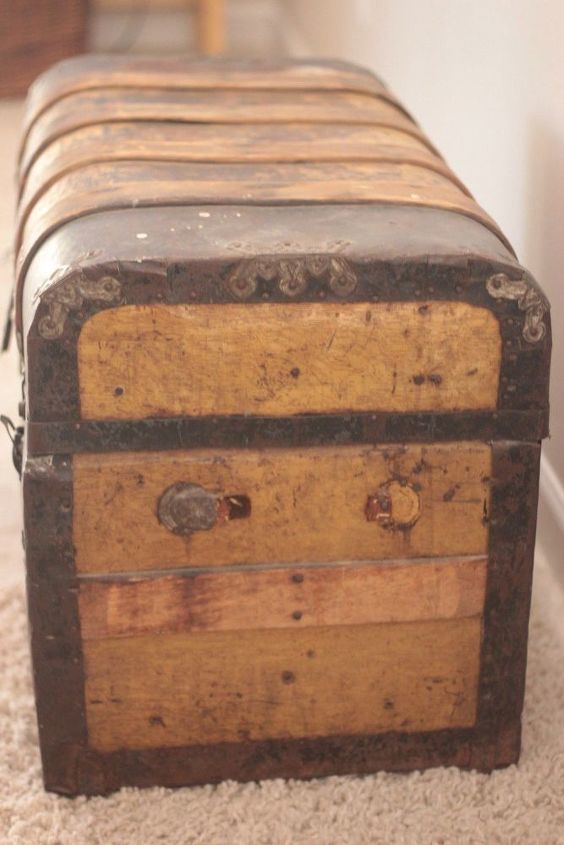 Each side looks like there were leather strap handles at one time.