Related Discussions
Cathy Piepkorn
on Jun 25, 2019
Now what do I just rub chalk paint all over it or do I need to remove?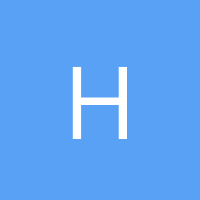 HARRIET
on Jun 02, 2020
How do you paint a stained bathroom sink? Nancy Roberts
on Jun 04, 2020
I wire brushed four metal chairs which started rusting after sandblasting for my mom. I also sanded and primed her old chevy truck hood and a 6 ft tall metal alligato... See more Lynn bala
on Mar 14, 2020
Remove liquid chalk waxDo I remove the liquid chalk wax it left marks and build up how can I remove that to redo it

Deb Hedgecough Ludwig
on Nov 05, 2018
I'm getting brush strokes that are horrible! Using a nylon paint brush. Gk
on Apr 10, 2018
I am replacing the floor in my bathroom with a vinyl wood look flooring. I do not like how the color of stain on my trim and doors looks with the floor. Can I use g... See more Marie Wilson
on Feb 10, 2018
Need to remove a wallpaper border ,It's apparently been up for years ! I've used 7 different chemicals and straight hot water and hot soapy water and still nothing! ... See more