Related Discussions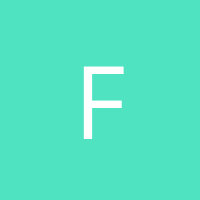 Fran
on Mar 19, 2021
I have a set of twin beds that I want to paint but I've never had experience so I'm afraid of doing more harm than good.any recommendations appreciated. Ijhoch
on Jul 30, 2020

Louise
on Jun 18, 2020
A few years back, I had these concrete retaining walls built with the idea of putting stucco on them. Never got around to it. Now I've decided I want to paint them to... See more RED
on Nov 23, 2019
Paint seems to bleeding when trying to paint memorial clay paw prints. Am I suppose to seal it with something before painting? Karen
on May 08, 2019
The cabinets have a lot of detail and they're very shiny. what can I do if I would like to keep the woodgrain look but staying them in a gray color?

Arlie W
on Dec 20, 2015
If you were going to put some photos on a plastic clear ornaments, would you use Elmers or Mod Podge. I never used Mod Podge. Do they act pretty much the same way? Th... See more Monique
on Aug 03, 2018
My husband purchased a house that has an 800lb metal bathtub in it that was previously painted , but the paint job was not correctly done so now it's peeling . It's t... See more