Why does my first coat of chalk paint have a yellow blotchiness? Answered
I am using Behr chalk paint for my daughter's head and foot boards. After the first coat, I am excited to move to the next step. But, I noticed as it dried, there is a yellow blotchiness in some areas. I actually sanded it down almost to bare wood before painting because it is a very old piece that had very glossy maple stain. Will the next coat cover this or should I do something else before moving on?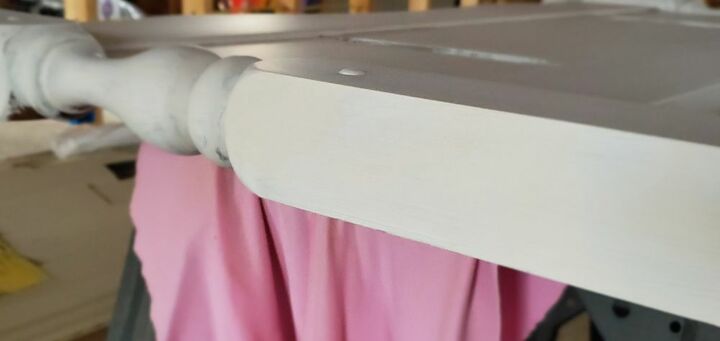 You can see some of the yellow here.