Related Discussions 1cs1267
on Aug 04, 2021
Is anyone still painting their upper kitchen cabinets a different color than the lower kitchen cabinets? I know this is all personal preferance, but I was just wond... See more

Kathy D
on Jun 16, 2020
My blinds were not cheap but the sun has yellowed them in my sunroom. They look dirty even after washing.
Eileen Walsh Trinkle
on Jan 14, 2020 Bev
on Jul 24, 2019
I'm wanting to do a feature wall, but not wallpaper. Thinking of using a dark paint and then a glitter paint. Anyone ever use this. EllenGelman
on Sep 10, 2018

Kenneth A Trank
on Feb 19, 2018
The coffee table has a factory mahogany finish. What process should be done prior to painting it. I do know that it has to be sanded, but what is the process?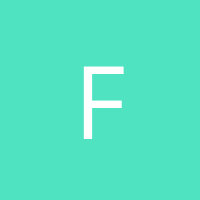 Fgl22542791
on Dec 18, 2017
I have a bedroom I want to paint, some of the walls gray, medium to dark gray, but I don't want to make the room look smaller, so I was thinking just to paint 1-2 wal... See more