Related Discussions
Romona Guidry Credeur
on May 01, 2021
I want to know how to Prime and paint a hollow door I need help ASAP lol

Ginny Wathen
on Jan 15, 2018 Christy
on Jul 01, 2019
Do I need any particular kind of paint or pre-treatment to whitewash our brick fireplace? It's wood burning and we do use it in the winter.Thanks for the help!
Sia Rishi Serai
on Oct 15, 2018
Paint isdarker on a particular section. Messed it up while retouch. How do I fix it or hide it?
Pam Denhof
on Jul 07, 2018

Fran
on Jul 02, 2018
May try white-washing it. Do I need to put a primer on first. My husband is going to have a fit!!!!!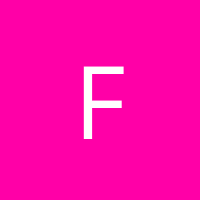 Flickering
on Mar 10, 2018
I have a granite, Quartz, or marble sink top.( not sure)? I was told, it needed to be sealed. It was installed 1 1/2 years ago. Is it too late? And how do you do thi... See more