Related Discussions Cindie
on Jan 29, 2019
My carpet is about 20 years old. very nice color but I am wondering if I should put wood flooring in or should I leave the carpet just get it pro to clean it. Or do I... See more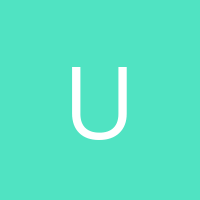 U.S.I. Systems Eric S Dahlin
on Oct 16, 2018
Building a Steel Framed Home & I want to know if more insulation is not the best for a home ?Can A home be Too Tight & Not Breath? Jane rausch
on Oct 01, 2018
How do new windows save me money during the winter as long as I am using insulated foam strips & plastic sealing covers to help keep the cold out?

Barbara Baldwin
on Aug 09, 2018
I shop online now. I'm looking for the same material my comforter is made of. It's shiny...
Tina
on Apr 01, 2018
I have just started to paint wine glasses and would like to know which would be the best glue to use for sticking embellishments onto the glass so far i've tried Gori... See more Bab12848160
on Jul 14, 2017
Is there one piece of universal advice that a person would benefit from to tackle DIY?