How to make a clothesline outside? Answered
I recently got permission from my building manager to install a clothesline on the roof, and I'm looking for some creative ideas on how to make a clothesline outside that is both unobtrusive and can withstand the elements.
I've attached a picture of the roof area I have in mind.
I appreciate any input or ideas you can share, and I'm excited to hear from those who have tackled similar rooftop clothesline projects.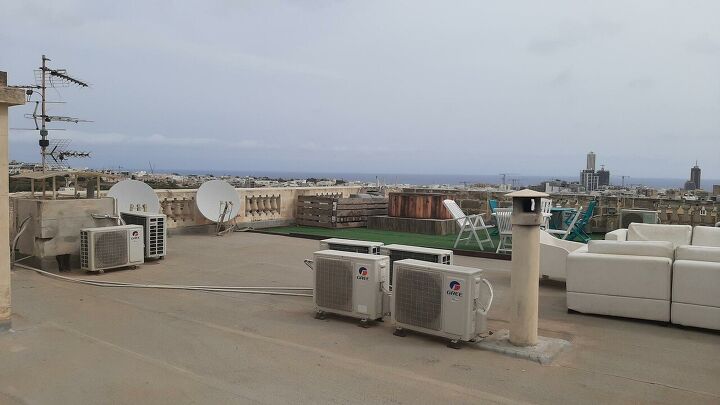 How to make a clothesline outside?
Pamela Lynn Gandee
Answered on Sep 28, 2023

Dlynnepom
Answered on Oct 19, 2023 Sissyc
Answered on Jan 02, 2023
Why does my WH pilot go out when the wind blows outside New water heater and already replaced roof ventwaterheater is in basement thx

Karen Matthews
Answered on Sep 25, 2023
Diana Price
Answered on Apr 25, 2017 Mi928677145
Answered on Aug 20, 2017
I would like to cut a circular hole to hold my Jr. Kamoda grill. Would would be the best tool to use to accomplish this? Lilly
Answered on Jun 02, 2023
we are building our cottage ant to build a enclosed Storage area for my generator under the side deck stairs at the cottage but not sure how to. The deck posts is abo... See more