Seeking Advice on Successfully Transplanting a Lemon Tree?



Answered
I have a healthy lemon tree tucked away in the back corner of my house, in an area that's become a bit of a storage spot over the years. The tree itself is thriving, and I'd love to give it a new lease on life by transplanting it to my front garden.
My goal is to ensure the lemon tree not only survives the transplant but continues to flourish and bear fruit in its new location where the family can enjoy its beauty and delicious lemons.
I would be extremely grateful if anyone here has experience with transplanting lemon trees and can offer guidance.
Thank you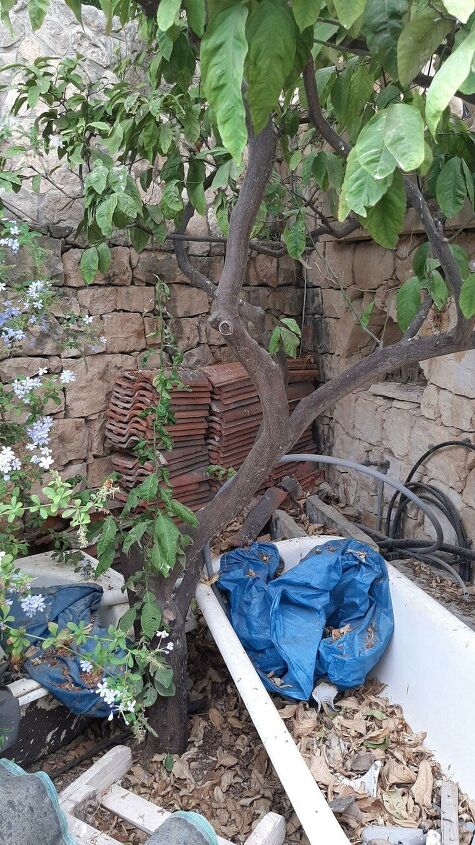 Transplanting a Lemon Tree

Kelly-n-Tony
Answered 3 hours ago
This would be the kind typically put together indoors. Last year we had one in Fairy Forest on top of an open structure we built on top of tree stumps. See photo. Thi... See more Mary H.
Answered 3 hours ago Polly
Answered 5 hours ago
"How" can people try to put inflatable figures outside as part of their Christmas decorations keep them inflated? In colder weather, they seem to always deflate durin... See more

Hillela G.
Answered 5 hours ago
When I shower and hang my towel back up, I've been finding that it's still damp in the morning, which definitely can't be a good thing.I think it has to do with the w... See more

Danielle Segev
Answered Yesterday
I've been dealing with a bit of a pest problem in my garage lately, specifically with flies. It seems like no matter what I do and how much I clean, there are always ... See more
Sybil Daly
Answered 17 hours ago
Does anyone know how to keep a flocked tree from shedding? Hang an ornament or brush against it and powdery, dusty flocking falls off. It's a beautiful 6-foot tree an... See more
Gina
Answered 17 hours ago
How can I flock my own Christmas tree?