How do I replace this dryer vent hose? Answered
The dryer is way to far from both walls. I was trying to get the hose close to the wall. Can you please help??? Thank you in advance.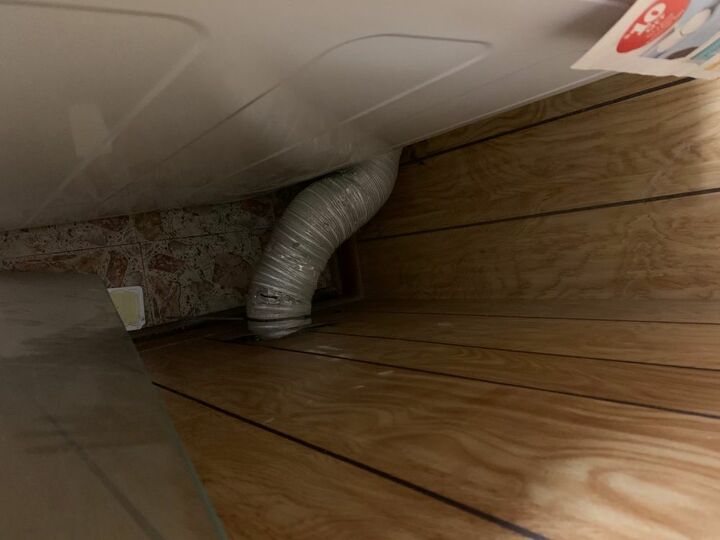 This is the way we had it before. But now it has a hole in it.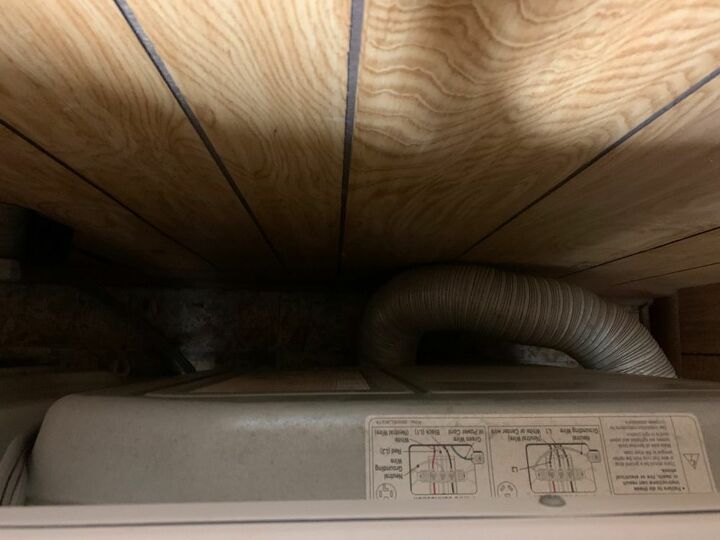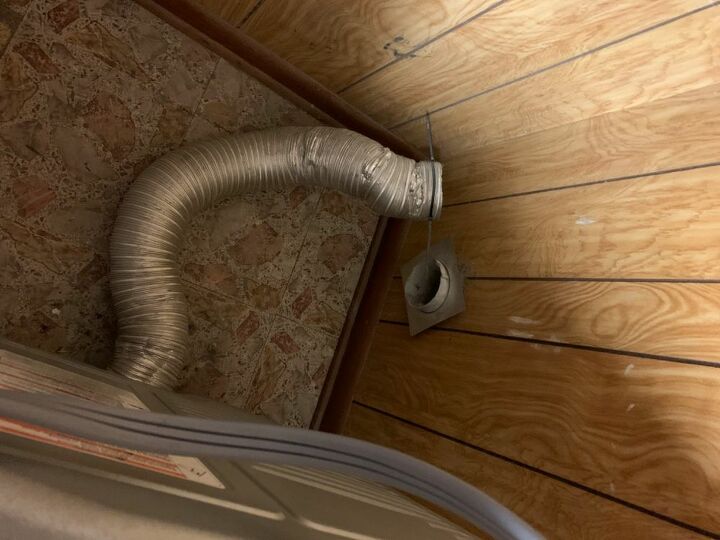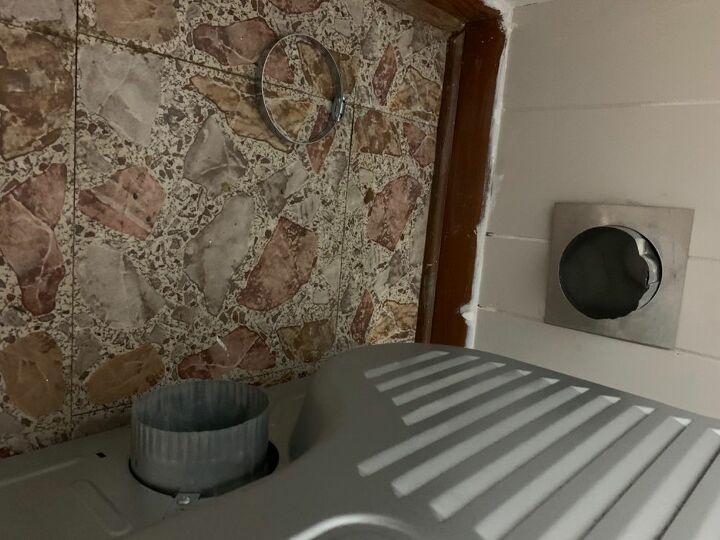 There is a lot of space back here. I want to push the dryer closer to the wall.