How do I unlock the screen on a power reclining sofa? Answered
Bought the sofa used from homemakers so it didnt come with a user manual. I spilt some tea on it and when I wiped it up I inadvertently locked the screen apparently. Now I cant unlock it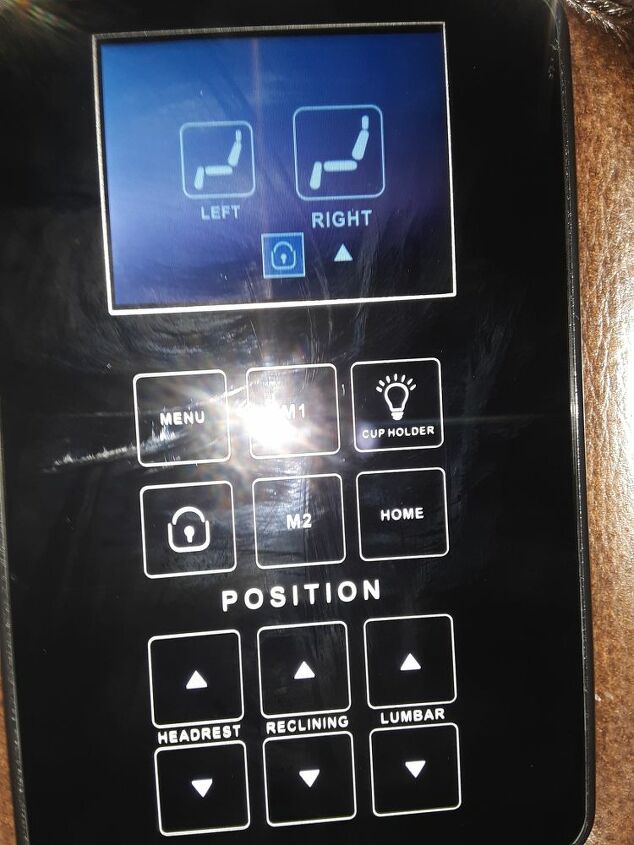 This is the screen with current display. Note the padlock emblem.