How can I repair my ceiling from water damage? Answered
i purchased my house with a damaged ceiling in kitchen. The roof leaked, got new roof. Theyrepaired the Sheetrock with patches and then put up dropped ceiling. I removed dropped ceiling and found this!! I'm 65 and do a lot of repair work myself, but I'm stumped as what to do next. I know there is an old texturing method using rolled newspaper but never seen it done.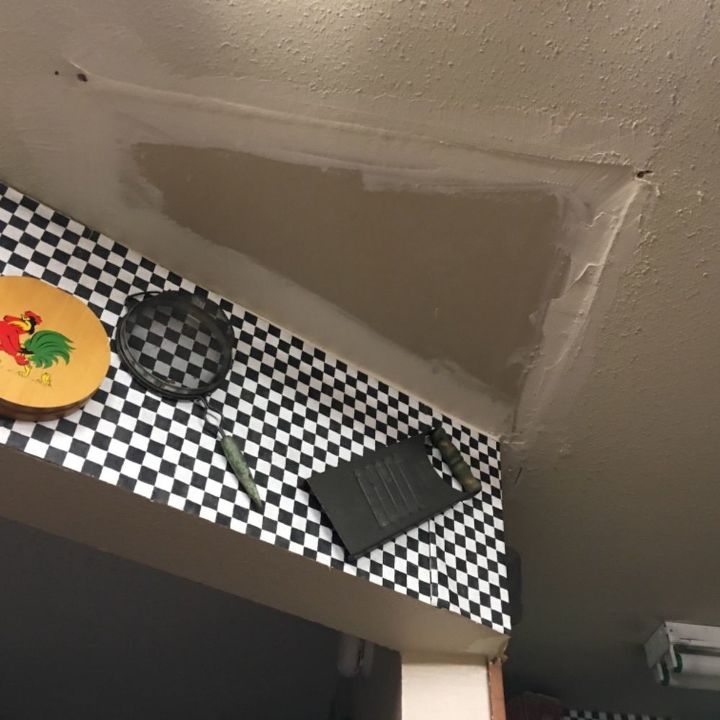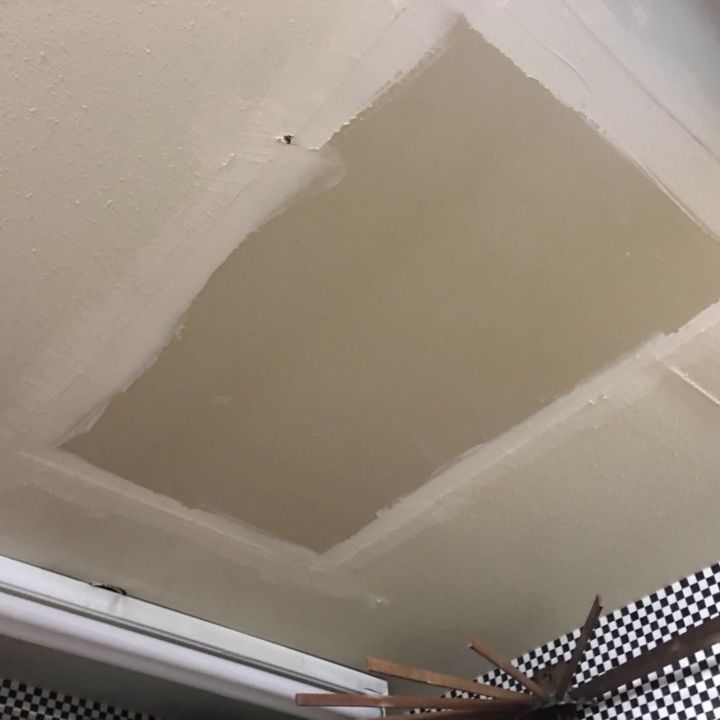 They did better job here, not good but better.