Related Discussions
Pam
on Feb 03, 2015
I have a phone jack on a kitchen wall. Any clever ways to hide it?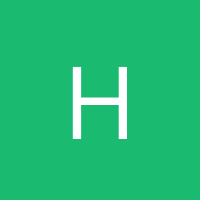 Henrietta
on Aug 11, 2018
How do I determine how many outlets I need in my new house. My house was built in 1940 and never updated, so there are just too few outlets for my 21st century family... See more
April Rose-Sharp
on Nov 24, 2019
I have an older house built in 1928! I think the big bedroom was once the living room. Okay to my question. I have to find a way to add a ceiling light. I have 3 room... See more
Pamela Geimer
on Mar 16, 2018
If an appliance is plugged in, but is turned off, is it using any electricity at all? Gcg23334016
on Dec 11, 2017
I live in an area where TV reception is sporadic and outdoor reception is not a possibility Cable is expensive, and previously purchased indoor antennas do not work ... See more Linda Chow
on Aug 14, 2017
We recently put a new back splash in our kitchen and now the electrical outlet receptacle does not fit. How can we move the receptacle to be flush with the new back s... See more

Cornelia Schott
on Dec 19, 2014
The previous owner installed this basement light switch. The switch is the first switch as you walk downstairs. This must be a timer switch. We can not figure out how... See more