How to fix splitting wood? Answered
I have a 4 poster bed and one of the boards, connecting the bed to the frame at the end of the bed has split/cracked. I can feel the split on the inside and clearly see it on the outside. The board is 7" H x 57" L x 1 1/4" D and the split is 5" long, the wood is pine. When I run my finger vertically down the wood it sticks out just a tiny bit. Unfortunately the board has been glued to the frame. I am planning to repaint the bed but I'm afraid it might continue to spilt more if not repaired. How can I fix this problem? Thank You for your help!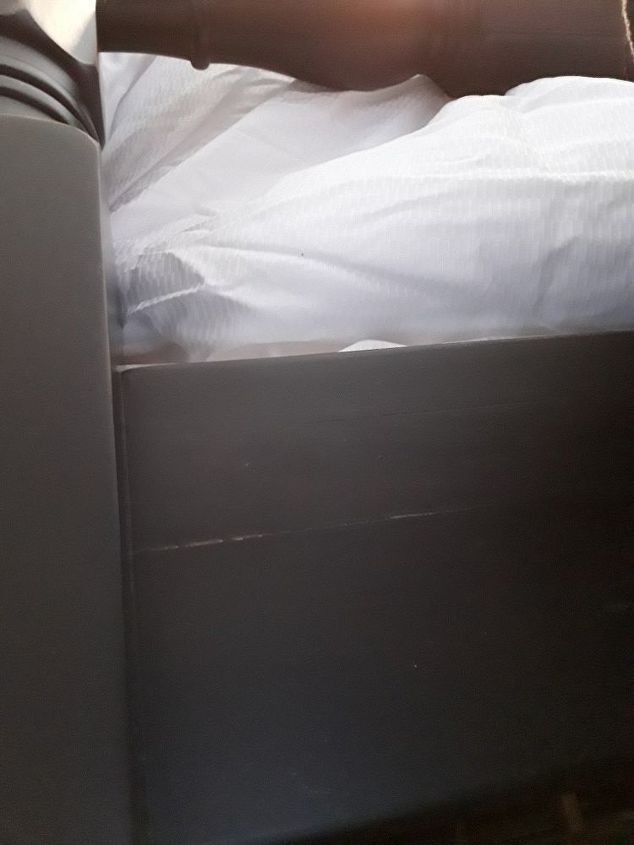 Not a very good picture but I think you will be able to see the split on the wood.