Is there a way to replace the material on a metal patio rocking chair? Answered
The chair is rivited together and there is no way to get the material off unless you take it all apart. Then how do you get it back together. It's ripped at the bottom only.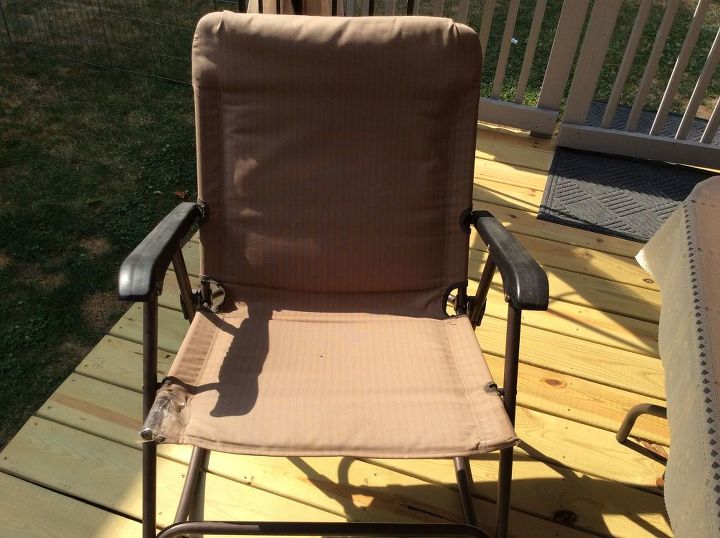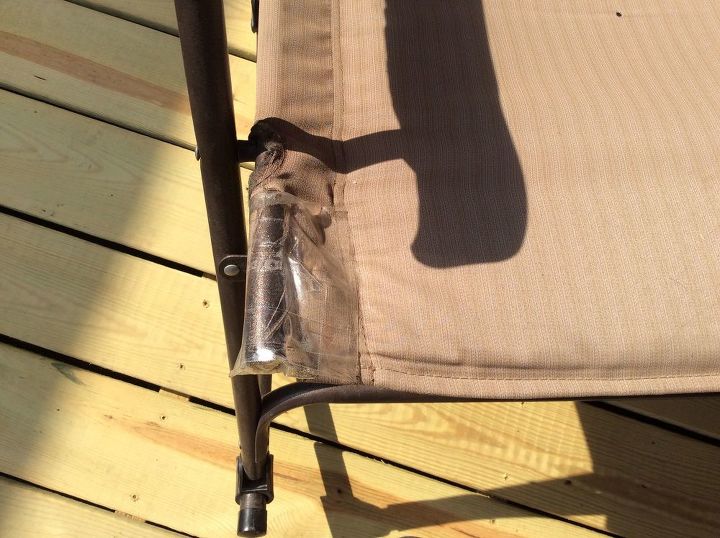 This is where the rip is.