Related Discussions
Jean Pabst Burt
on Aug 06, 2018
I have new cedar fencing - what can I use to protect it from the the elements? Sandy
on Oct 20, 2020
10-20-2020I HAVE BEEN ON THIS COMPUTER FOR AWHILE NOW LOOKING FOR AN ANSWER TO WHAT KIND OF concrete sealant to use for a concrete pedestal for a garden globe. OMG I ... See more

Robert James
on Sep 22, 2020
I have two, probably related, issues going on. First there is a large gap between driveway and garage slab with some washout underneath. Second there is some concrete... See more Irene
on Apr 23, 2018
We are building a form to do cosmetic repair work to our foundation. Any tips as to what to use for a release agent on form to remove it once mortar has dried? App8821094
on Jan 29, 2018
Which is more expensive, shingles or metal? Manufacture home. 32 x 76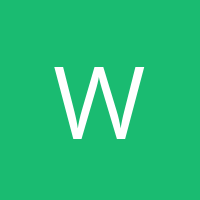 Wil24942822
on Jan 06, 2018
before I stain my patio what do I fill the cracks with?

Christina Dorrego
on Feb 23, 2017
New roof shingles, and a new heater system that drains water down those shingles. I want to prevent that roof stain that I see on so many houses. I am thinking about ... See more