Related Discussions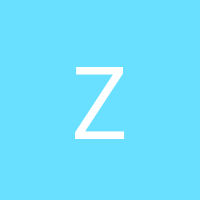 Zach
on Nov 21, 2021
I have a water heater with pipes and a flue into my ceiling. The flue is concrete and water pipes are copper. I understand some folks use steel wool or fire block f... See more Rosemary
on Jan 23, 2020
Need directions for how to use dawn/hot water to unclog a toilet. Janet
on Apr 14, 2019
Hello how or what can be done to fix this cracking bathtub..this is the only area it was glazed in 2015 Sal17672249
on Nov 14, 2017
Neighbor has their sunk pump hose aimed at my home. That floods my yard and basement. Please help me to correct this major problem.
Sandy Erickson
on Aug 18, 2017
someone shared the instructions and I forgot to copy them - thanks Jkd25003288
on Jun 29, 2017
My shower faucet has been discontinued. It drips and it drives me nuts. I have tried finding step by step instructions on how to take the faucet apart so I can change... See more