Related Discussions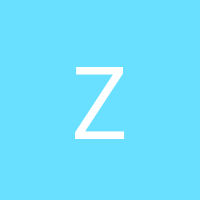 Zach
6 days ago
I have a water heater with pipes and a flue into my ceiling. The flue is concrete and water pipes are copper. I understand some folks use steel wool or fire block f... See more Margaret
on Feb 25, 2019

Pamela Browning
on Oct 14, 2018
We have a low flow shower head. While I'm all for saving our resources, I need to be able to rinse my thick hair. Does anyone know how to increase the water flow? Terry
on Oct 03, 2019
My bathroom has a leak and I don't know where it's coming from. I know it's not from the tank or the hoses. Standing water appears on the floor now and then. Teri
on Dec 02, 2018
Our basement has 2 drains, one in the laundry room and the other just outside the door to the garage. The sewage smell is almost unbearable. The septic system was cle... See more
Debra Price
on Feb 09, 2018
Have tried multiple cleaners commercial and internet suggestions to no avail. Don't want to replace as tile and rest of shower in good shape. Linda
on Aug 14, 2017
My husband and I recently purchased a home that has a septic system and well water. We have installed a water treatment system, but we are still getting some rust st... See more