Related Discussions
Charlotte Scott
on Jan 06, 2018
This has been loose for too long! Alexis Sao
on Aug 09, 2020
It doesn't go on. The water drains after using a plunger. If hit the reset button twice and left it over night. Tried it this morning but still nothing.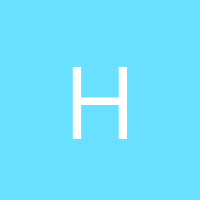 H. G. L.
on May 26, 2020
My brother changed out my parents toilet and when it's flush water comes all over the floor between the base of the toilet and the floor and I don't know what's wrong... See more Dfm
on Dec 18, 2017
yup..i"m on a kick to lower utility bills....all of the duct work is now properly taped up, time for next intervention. should i insulate the water lines, or let them... See more Maurine
on Dec 14, 2016
I need a good drain cleaner
Anna Gregg
on Oct 07, 2013
I need to know how I can repair this sink myself, I live in rental, owner won't repair it properly, he tried once made a mess!Rust showing through, makes it hard to c... See more Amy T
on Dec 01, 2011
I tried shortening the chain but the the flapper never seals. How can I fix?