How can I prevent this from happening again? Answered
I love this skylight in my bathroom so removal is not an option. How do I keep the paint from peeling off again. I'm preparing a bathroom makeover and want to repair this and prevent it from happening again. The home was built in 1989. About 9 years ago chunks of paint started dropping into the tub when we showered. I used the vent faithfully to keep moisture down. It's been suggested we put paneling up there, or tile (no clue how to attempt that), or put a frame of plexiglass around the ceiling above the tub to prevent moisture. I'm worried plexiglass might act like a magnifying lens and heat up the room. It is 65 inches long and the opening in the bathroom ceiling is 21 3/8 x 28 1/2 inches. We had a new roof on the home in 2012 and the glass covering was replaced. It is framed in wood.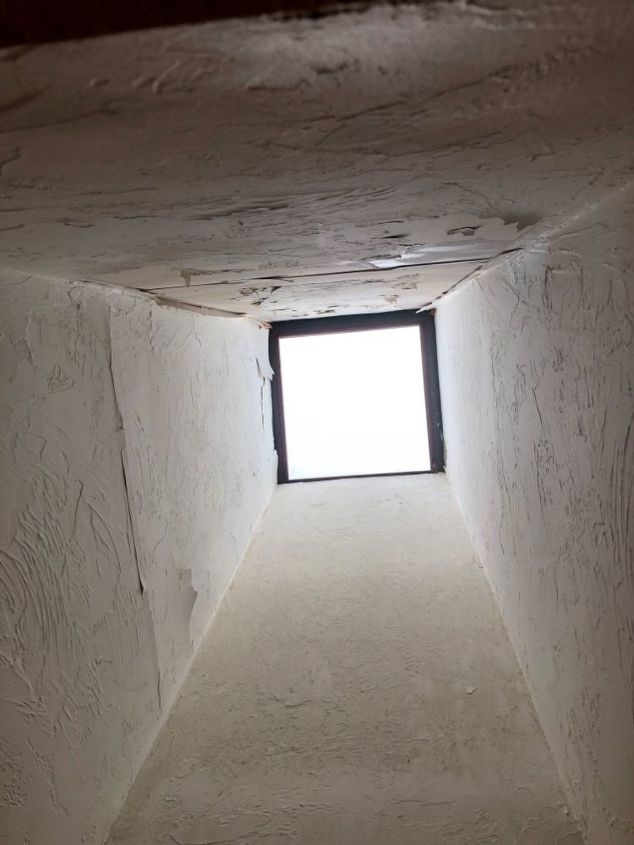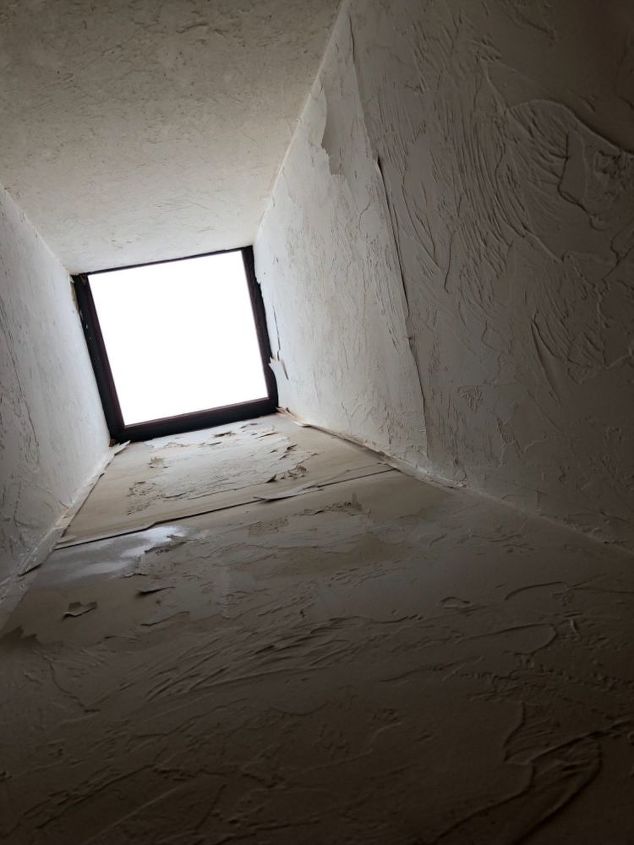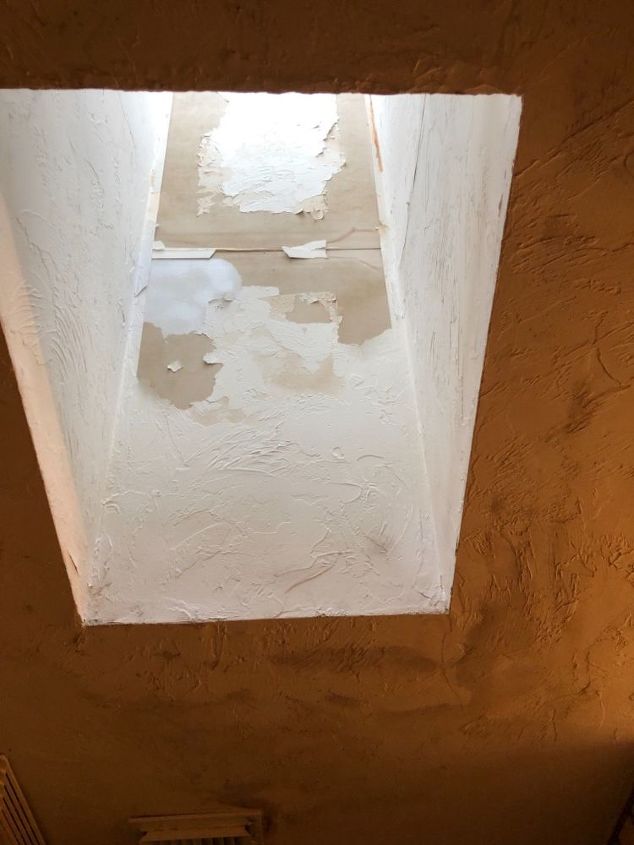 Chunks of paint and sheetrock peel off.