Related Discussions

Greeneyes
on Apr 20, 2018
My husband used to smoke very heavily and I travel for work, came back and my blinds are all dingy yellowish color and I don't know how to remove them and get new one... See more Linda
on Oct 12, 2018
What are some ways to inexpensively keep cold draft from coming in under doorways. Ladynred
on Jun 16, 2020
I have a steel door that has chipped paint that is exposing the steel. How do I repaint without the chips being so obvious?
Santina Bourland
on Oct 11, 2017
My dog has learned to open and shut the front door. He's causing scratches on the paint and trim.
Gail Atwell Arbogast
on Sep 21, 2017
The glass is probably original and I can't afford new windows. I plan on cleaning them and then caulking but I wish I had a 2nd pane to keep out the cold air.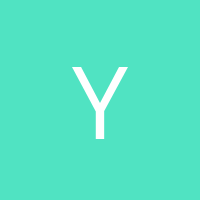 Yvonne
on Dec 08, 2016
A few of our window or door frame boards have had the paint buckle as in the photos. The house was built in 1936. The boards are original. We scraped, sanded, primed ... See more

Schwarzy
on Jul 24, 2015
We moved in to our house 3 months ago and have these doors off of our bedroom. The base of the frames surrounding the door are rotted away. But the door are in decent... See more