Related Discussions Christie
on Dec 30, 2019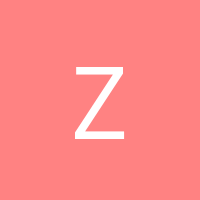 Zibby
on Aug 28, 2018
The basement stairs are dangerous - there's nothing on one side! But they are narrow and if I close them in permanently, I will have trouble getting furniture up and ... See more Lyn31304920
on Aug 22, 2018
We use this stairway quite a bit and It's dark with paneling. I would like to lighten up and add a little decor to make it more appealing? It gets really hot also.
Stacy Thornton
on Jun 05, 2018
Hi there. I have a few stairs at my entrance and I would like to know the easiest and most affordable way to redo them on my own. I want to take out the carpet and do... See more Cra26674148
on Apr 14, 2018
With the pitch of the roof I won't b able to stand up w/o bumping my head so do I do a few stairs then turn and a few more or maybe one of those attic access ladders.... See more
BELVA MARCO
on Dec 17, 2014
I have a new house with 36" stairway to basement. We have it stained. What can we install to prevent slipping? Steven
on Feb 13, 2012
I am looking to pull up my carpeted staircase and stain the treads and paint the risers. The treads are solid bullnosed pine. There is a 90 degree turn on the stair... See more