Related Discussions
Lyn5044505
on Sep 21, 2016
I left my steam mop standing whilst still turned on , on my dark coloured laminate floor. It has left a white heat mark in the shape of my mop. Margaret
on Jan 28, 2021
How do a remove carpet darkening?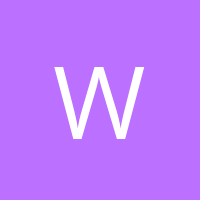 Way21384702
on Jun 01, 2020
How to Clean very dirty textured vinyl floor Chriss Grijak
on Aug 30, 2020
Thanks to all for answers on purchasing a storm door! The door I have an issue with now is a solid wooden one that is in the yard. The sun has all but eaten up the ... See more Lyn
on Aug 10, 2019
I want to lay laminate flooring on the perimeter of my floor and put carpeting in the middle. I don't have enough of either to do the whole floor, going for large r... See more RJW
on Jun 23, 2019
...like caked on hairspray.
Jo Ann Flores
on Nov 02, 2018