Related Discussions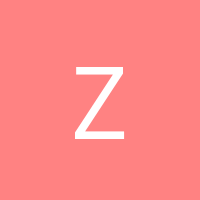 Zibby
on Apr 26, 2021
The way the air flows in my house, there is always dirt and dog hair on my nice white bathroom floor. The tile is in in good shape but I need a way to keep the floor ... See more Hamed
on Nov 09, 2020
I was wondering whether there is any spray that I can use to make those parts look better. Gertrude Kolela
on Aug 03, 2020
How can I remove tough stubborn stains from my carpet without using a vacuum cleaner?Which home made hacks can I use? Christina Doxey
on Aug 01, 2020
tile is almond color glazed and has been down for over 20 years. Love it and do not want to replace it. Help Please! Mjpeddi
on Sep 28, 2019
Don't the installers need to pull up the carpet and treat the slab before putting down the hardwood floor? They are telling me I have to do this if I want it done. Wh... See more Andrea
on Mar 16, 2019 Donna Makela
on Jan 12, 2019
I'm hoping someone may have some advice on a project that I am considering; I would like to try to apply contact paper to the concrete floor in a small basement room.... See more