Any suggestions on upcycling this amazing piece? Answered
I purchased this mirror at a church fundraiser, the frame & shutters are all wood. It is quite heavy due to the mirror, stands approximately 6' tall.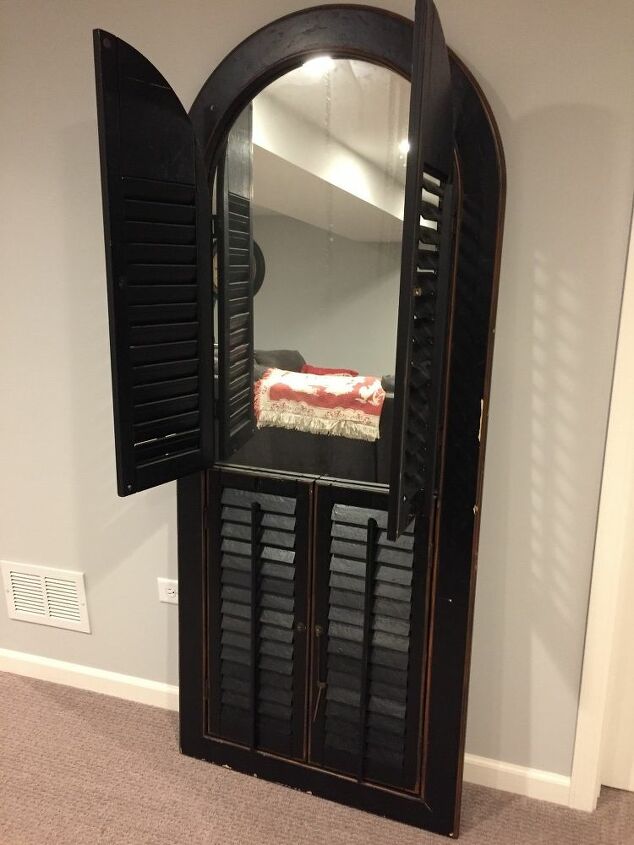 We live in FL, maybe a beach motif?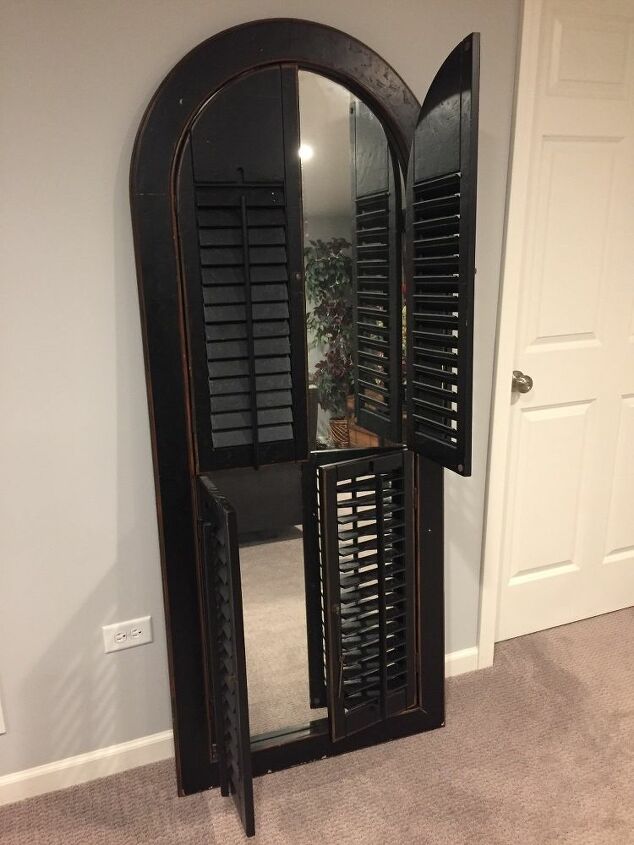 The shutters are all functional. I'm thinking of possibly mod podgeing the shutters w/ a sunrise on the outside & a sunset inside the shutters?