Related Discussions
Kelly Chambers
on Jul 06, 2021
The large Folgers,etc coffee containers with black lids. I have a good many and was wondering what cute upcycling things could I do with them? Cabell Shelly
on Mar 07, 2021 M. Wright
on Jan 26, 2019
My city no longer recycles and I have lots of empty, clean cat food cans. Any ideas for crafting with them?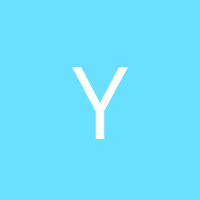 Yolanda
on Jan 08, 2019
Have a bunch of saved wine corks and would like to made something with them. Put them to good use.

Cher Frank
on Jan 03, 2019
Any ideas on what can be done with Large Coffee Mate Containers?
Cindy Snider
on Dec 16, 2018
I have several styrofoam containers with lids that medical supplies are shipped in. They measure 13wx13dx11"ht. The inside where it is hollow measures 12"x12"x11". I... See more Victoria
on Mar 27, 2018
We use gallon jugs of distilled water for our humidifiers. We don't have easy recycling where we live. Are there any clever things to DO with the empty jugs?