Do I keep this hutch top or not? Answered
I have this hutch and dresser that I can no longer tolerate. They are damaged and ugly! I'm painting the dresser with chalk paint and bringing it to our cottage by the ocean. The hutch, however, I'm thinking of throwing away. I hate to just throw it out, but I have no use for it - at least, I don't think I do. Does anyone have an idea what I could possibly use the hutch for since it is NOT going on top of this dresser anymore? Thanks in advance for any help you may offer. :)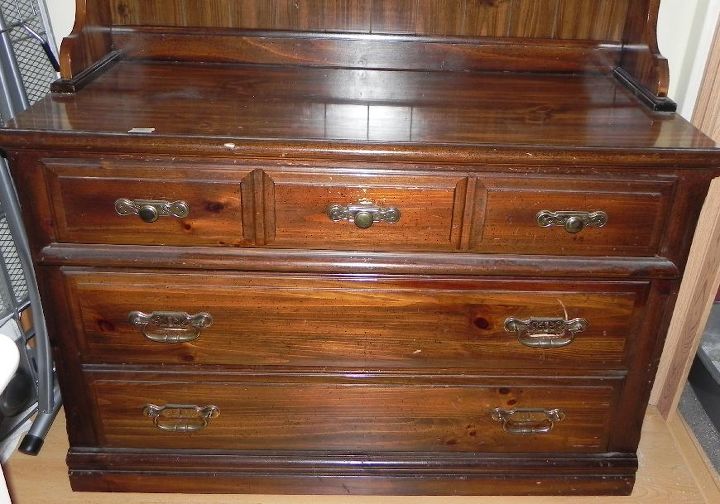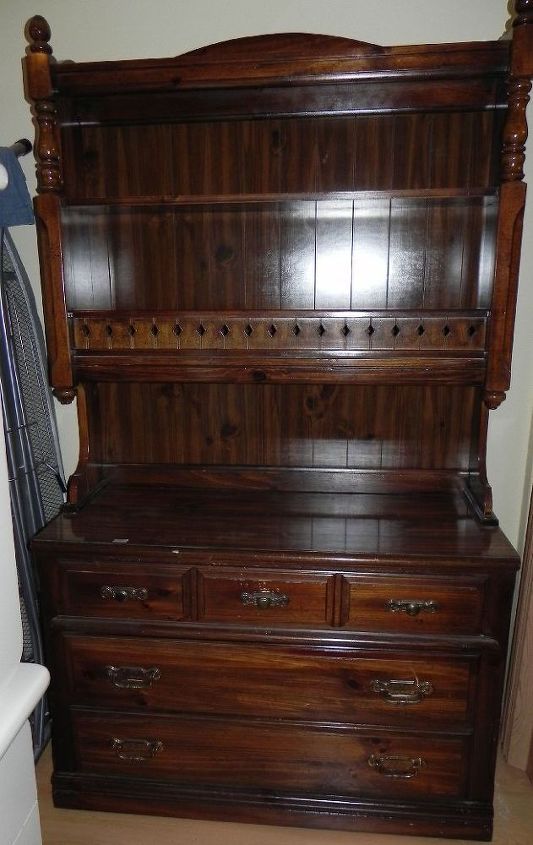 Related Discussions

Margaret E
Answered on Sep 14, 2022
The dresser is probably 40s-50s maple, solid as a rock. Everything I've found in a Google search assumes the piece is falling apart; just slip a utility knife in bet... See more
Sandy K
Answered on Sep 15, 2015
What is the best product to use to make it look like new without painting it? Also, I want to turn the hutch into a potting bench for the back porch. What is the be... See more

ANA
Answered on Sep 05, 2023
I want to cheer up this old (no idea the kind of wood) hutch, china, curio. One of the glass panes broke. I thought of replacing all with mesh or just replacing the s... See more Vicki
Answered on Mar 06, 2019
How can I remove the gold criss cross lines on the curved glass of old hutch? Cindy
Answered on Nov 04, 2017
I bought a China cabinet hutch from a second hand store. The people that sold it must have been heavy smokers. I've washed it down twice with Lysol and febreeze and... See more Kristi Wiseman
Answered on Sep 16, 2014
I have an old hutch made of compressed wood that I want to make into an entertainment hutch to hold my flat screen tv. I need to cut into one of the shelves so the tv... See more Mary
Answered on Sep 05, 2023
Looking for ideas / options on updating formal dining furniture to more casual look. Do I paint or refinish stain ?