How can I upcycle these used candles? Answered
I have some glass decanters that were once bath and body works 3 wick candles with nice tops. I hate to toss them and thought I could melt the wax peel the outer decorative plastic and clean them up. But not creative. Any thoughts?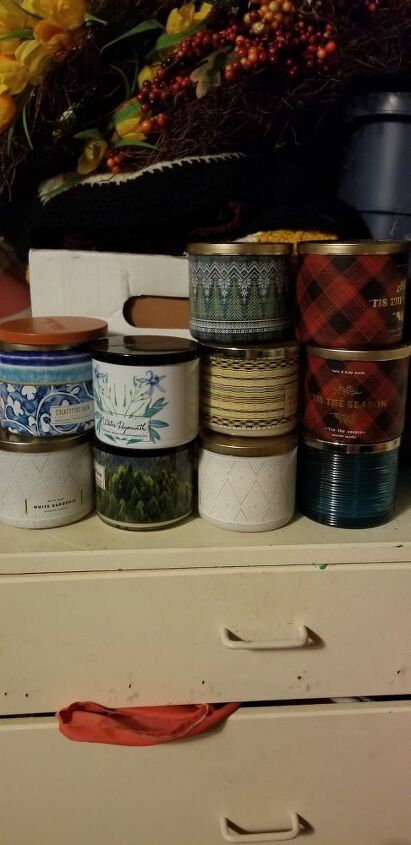 What can I repurposes these into?