NEED Help with something very sentimental to me! Answered
I have a pocketbook that my mother used to carry every year during the summertime. It is wooden and hand painted purse with 7 flowers on it with my name and 6 siblings in the center, plus a little white one for a baby that died- and my parents name, Helen and Ray on the tree. She received this as a gift from my dad. I have had this in storage since she passed away in 2004. I am looking for any ideas or suggestions on how I can use this as a decorative piece in a new beach house that we are closing on in 2 weeks. This beach is where I spent most of my summers when I was a child and I know my mom is smiling down - knowing that I will have a beach house at what was definitley her "happy place."
As you can see from the pictures, it is very outdated- she carried it when I was a child in the 70's. I really would be thrilled if I could figure out a way that I can use her bag in the new house - kind of a reminder that she is there with us in spirit.
Think it definitely needs a new fabric lining and ribbon on top. not even sure how to do that :(. The opening of the purse is 8 1/2 inches across and 8 inches deep.
Thought of maybe using it as a planter, but don't want it ruined by dirt and watering the plant. Posting pics from different views so you can see what it really looks like.
ANY creative suggestions people can share with me would be greatly appreciate!!! Creativity is not one of my strenghts 😄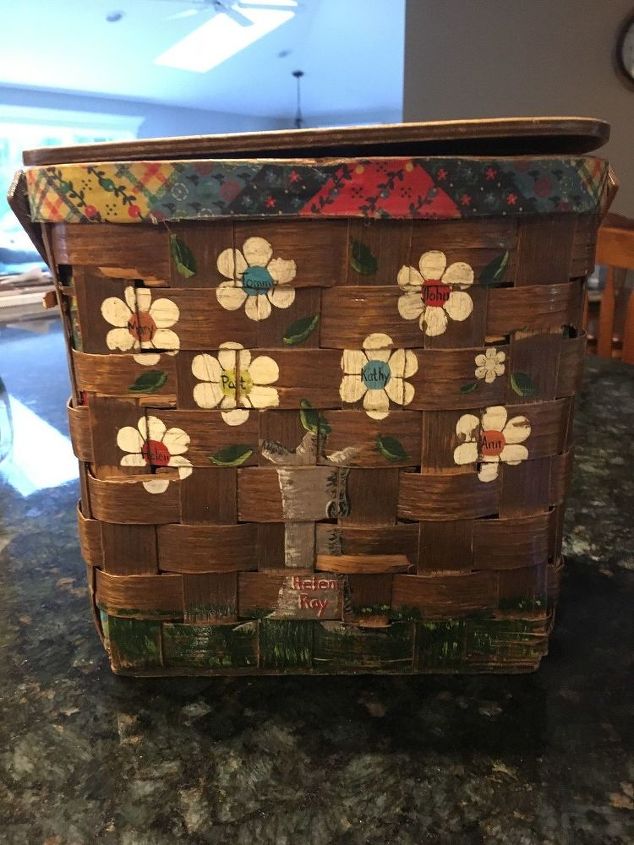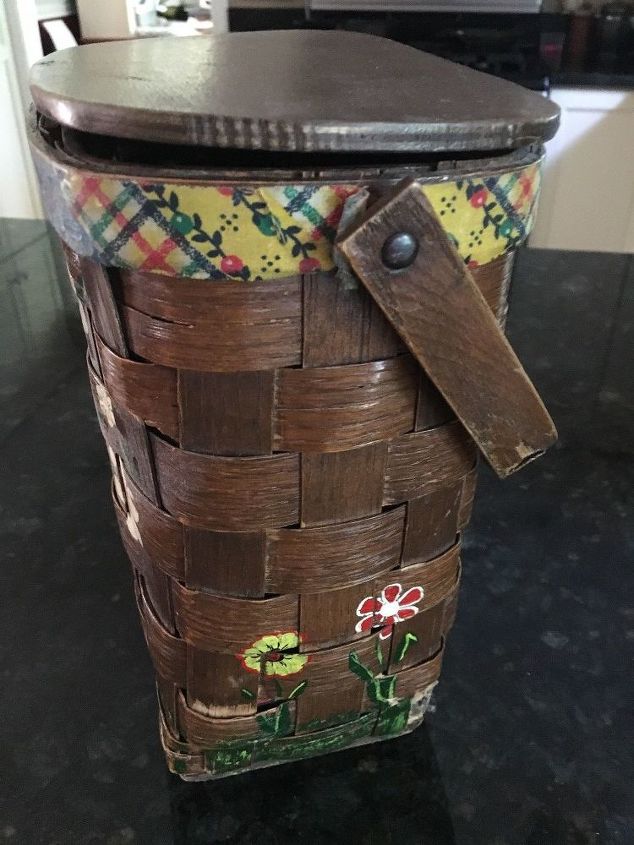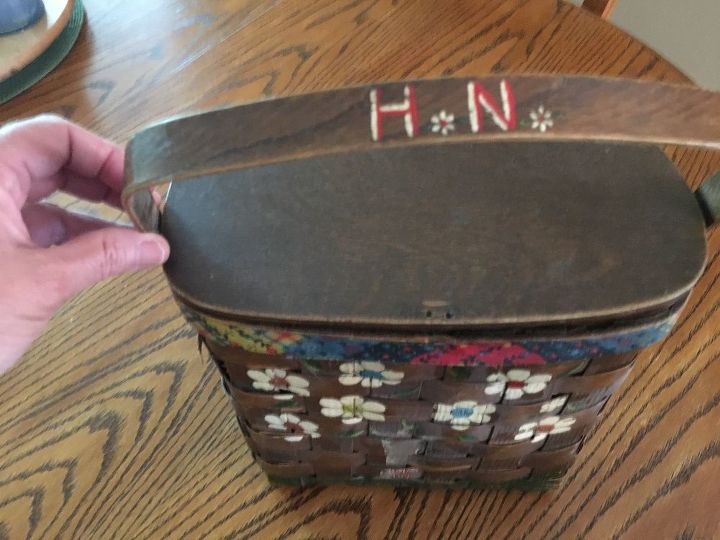 Purse with lid closed- and handle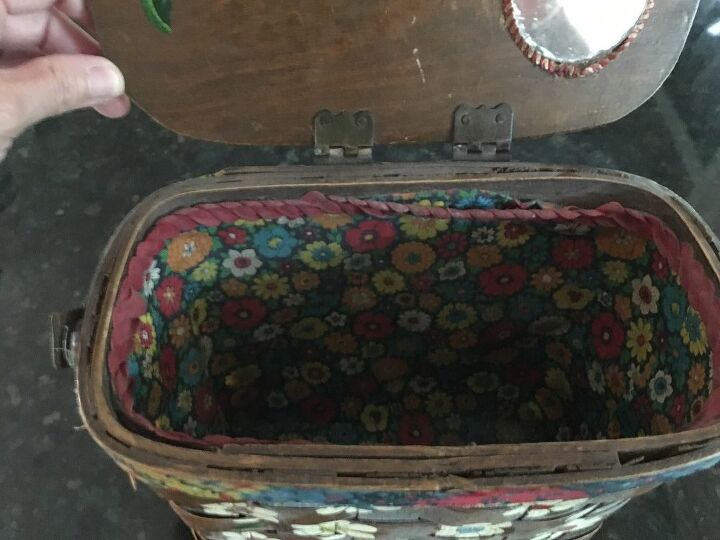 Inside of purse with old faded lining. 8.5 inces across and 8 inches deep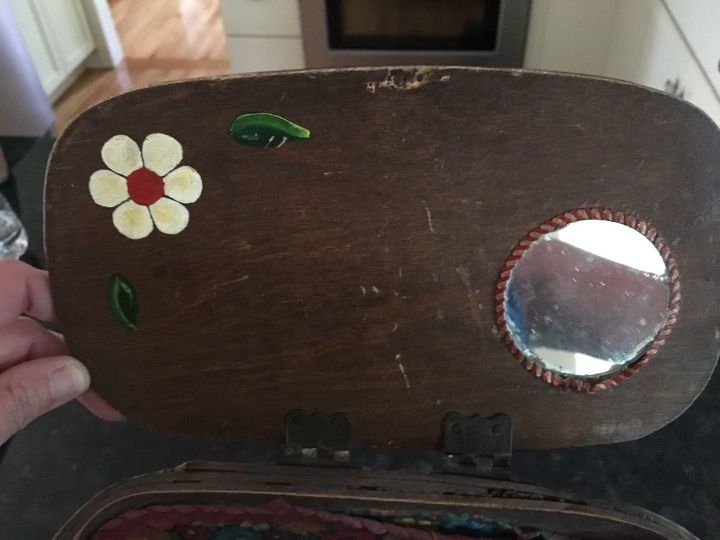 Inside top lid of the purse