Answered
Anyone have ideas how to repurpose this old stained glass chandelier?? Tried selling at yard sale & craigs list..no one wants it!! So, help me repurpose!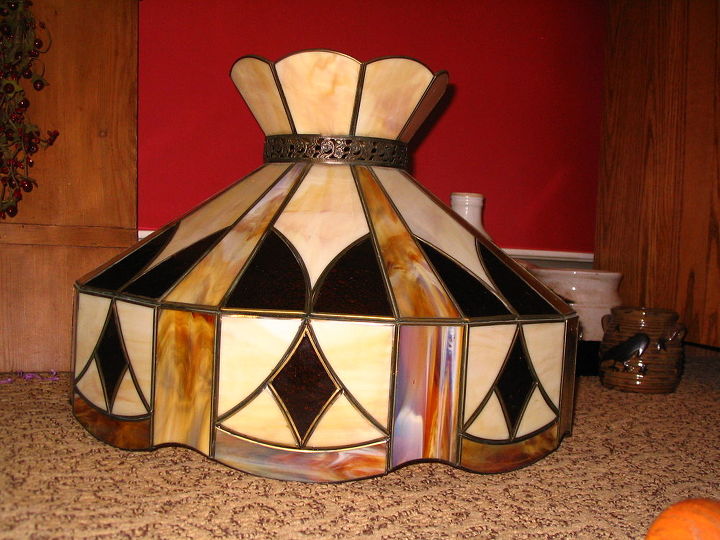 Jerri M
Answered on Aug 01, 2023
A customer where I worked refused the offer of a coffee cup carrier because she had enough in her car and she hadn't seen anything on Pinterest to craft them into som... See more Kin12760382
Answered on Feb 03, 2018

Vicki Garber-Little
Answered on Jun 10, 2022
I would like to make something out of some glassware that I only have one of. I have some beautiful long stem champagne glasses and other glassware I would like to re... See more

Wendy VanDewater
Answered on Jun 02, 2018
I have several old solar lights with the glass crackle globe on top. The solar part doesn't work anymore. What could I do with the glass globes? Linda A Winkler
Answered on Jun 01, 2018
We traded-in our truck for a new one. Unfortunately, the canopy was not on the truck at the time. We can try to sell it, but one of the windows is broken. Is there so... See more Gyp26857946
Answered on Dec 03, 2017
Does anyone have any ideas on repurposing a 21" wooden lazy susan?

Druzon
Answered on Feb 28, 2021
Any clever ideas to repurpose all or part of this wooden paper towel holder? (The blue tape is safeguarding the screws.)