Repurposing old window weights Answered
I saved 10 old iron(?) window weights when we replaced the windows in our 100+ year-old house. 4 are slightly slimmer and lighter and 6 are heavier. Each has a hole through one end where the rope passed thru. All are still rusty. I haven't tried to do anything with them so I don't know how they'll clean up. I'm assuming they'll have to be painted. Any ideas? Anyone ever done any projects with these? Did you like the results?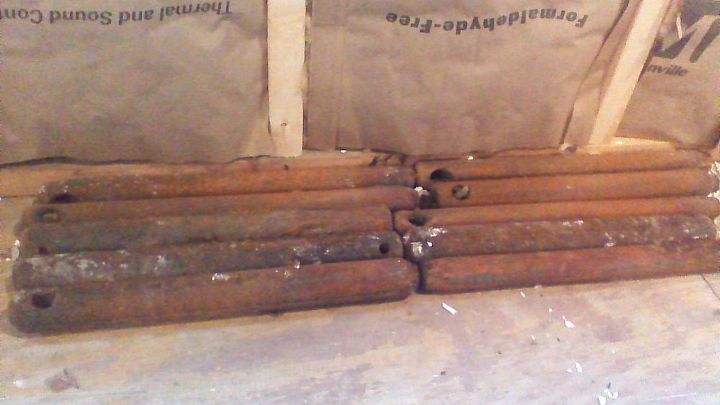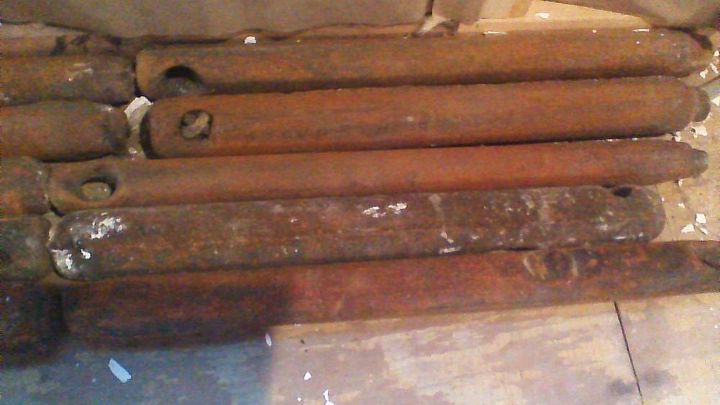 Mvo28710251
Answered on May 13, 2018
I just redecorated my bedroom and used curtains instead of my honeycomb window blinds. They are in great shape except the top vin rail. Can anybody think of somethi... See more Melisa
Answered on Jul 01, 2020
How do I repurpose a large stained glass window? Dan1697352
Answered on Nov 17, 2016
How can I repurpose 12 aluminum storm windows & screens from our sunroom (39"w x 41"t)? I saw a post about making a hot house box, but I don't really have the room f... See more

Culpepper Carpets and Interiors, Inc.
Answered on Nov 09, 2023
Just turn them upside down and open them, then insert a roll of paper towel and tada, you have yourself a brand new paper towel holder that is not only beautiful, but... See more

Casey Gragg
Answered on Feb 13, 2022
I have this local store that sells cigar boxes and I cannot help but buy all the wooden ones knowing there is 1000's of ideas and then the almight brain block hits an... See more

Confessions Of A Junkaholic
Answered on Oct 05, 2023
I'm a picker and came across lots and lots of these beauties. I took home several boxes of these purdies and are using for different projects. However, I want to find... See more

South Shore Shabby Shack
Answered on Sep 22, 2023
Well, we make Lawn Art, totem poles... We're currently making mushrooms & flowers and totems on poles....