Upcycling furniture help



Answered
I have a mint condition 1960's dresser and nightstand that are taking up much needed space in my sun room. I would like ideas/instructions on how to turn the dresser into a sitting bench with two drawers and, the nightstand into a place to put my kitty's litter box. Could anyone give me ideas/instructions on how I could do this without destroying these two sentimental pieces of furniture? If you need further dimensions, etc., please let me know. I am not opposed to sanding down and repainting. Thank you so much!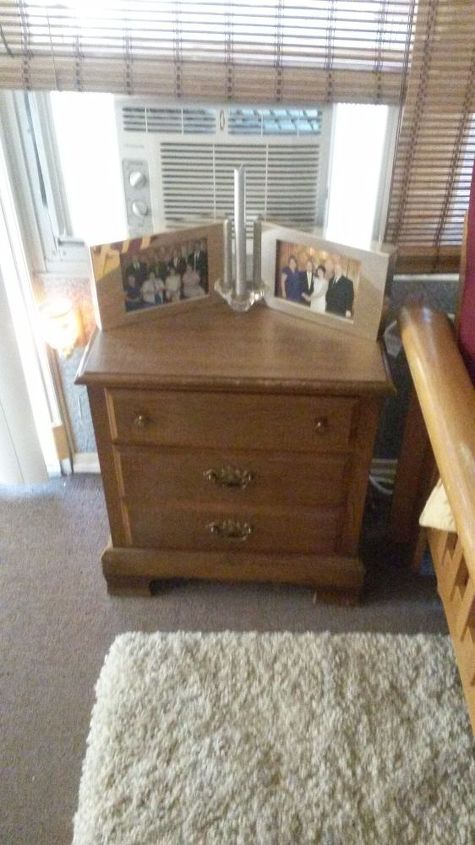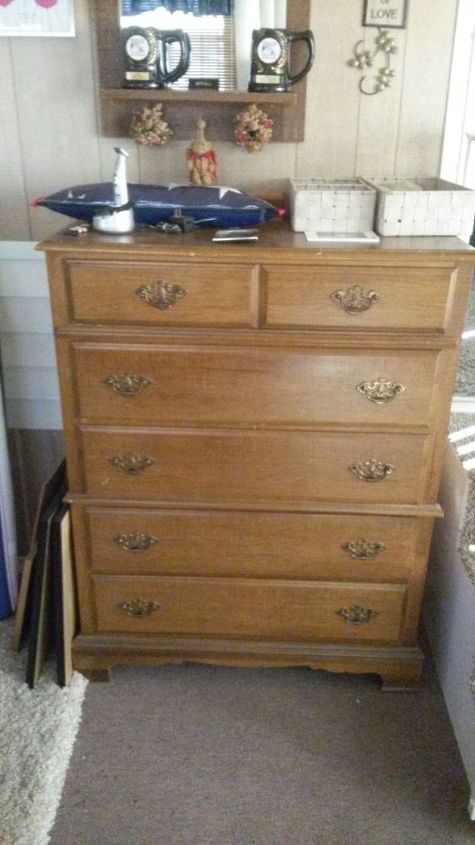 Related Discussions
Bonnie Burns
on Dec 27, 2017
I submitted this question earlier without a pic. Apparently I did not do a good job of explaining, thinking this pic will help. Had to remove veneer from top of wa... See more
Sylvia Martinez Banda
on Jun 14, 2018
I've painted the Alamo onto the file cabinet, the columns seem to get lost with all the stone. What can I do to make them pop out?

Lisa
on Mar 28, 2020
Hi all!I'd like some ideas on how to upcycle patio furniture. This furniture has been sitting in our back deck for almost five years since we got these when we move... See more

Trent-Tonya Sharp
on Dec 11, 2013
I bought this antique furniture piece from a friends great grandmother, so can anyone tell me what it is called?? i know they normally sell for alot but she told me s... See more
Diane
on Jun 29, 2019
I cannot find the article on project , jeans and tennis shoes.does anyone have it ?
Linda
on Jul 11, 2019
I saw a video using pool noodles making a variety of projects.
Joan thomas
on Apr 11, 2018
Beige couch and chair need cleaning desperately