Where to begin? Answered
This little end table (at least 40 yrs old) belonged to my parents , but sat on 'Dad's side of the sofa'. As it got older he moved it to his workshop area in the garage. Mom passed 5 yrs ago & Dad is in an assisted living facility several states away. He is 92, has dementia, Covid 19 positive and has been on lock down for 4 months. He was a master carpenter; I am just a amateur diy daughter. It took me 18 mos to repair & refresh my parents house so it could be sold ; the money is being used for his care.
I cannot part with Dad's little table though it is basically 'trashed'. I want to 'fixer'up' as best I can...but I need help. I don't even know where to begin. How to 'fix' it (or at least make it better). What could I use it for (ideas)? Should I paint or refinish? IDK anything other than it will break my heart to set it out to the curb.
Any ideas or suggestions would be appreciated. (Pictures of similar items or completed projects would be great too... for inspiration!)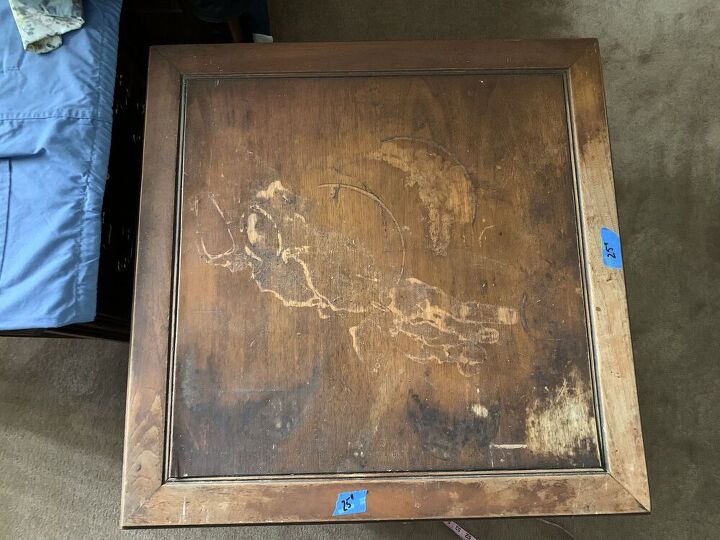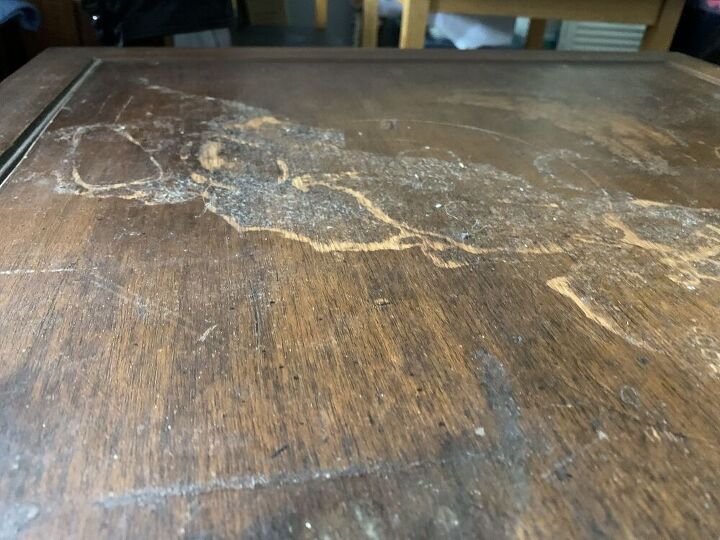 Stained and feels kind of 'eroded'?