Related Discussions Judy Beckmann
on May 18, 2019
I have come across a container with hundreds of buttons in it. What can I use them for?
Sandy Allday Logue
on Aug 22, 2018
How do you seal a table made of pallets boards? I made a shelf/table for the bathroom out of pallet boards and don't know what to use to seal it to keep the moistur... See more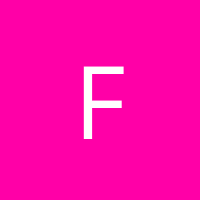 Fca28175521
on Apr 27, 2018
There is so much material left, since the tear is in only one spot near the bottom of the sheet. How to reuse? All I can think of is protecting garden plants from f... See more

Judy
on Oct 18, 2017
You see in the photos right corner, clay pipes. I ha e no clue what they are but my guess is they line a chimney. About 12" long. 5-6" wide. I picked up 9-12 of these... See more Ppo27016769
on Oct 12, 2017
I want to upcycle some plastic containers (yogurt, peanut butter, buttery spread, etc.). How and with what do I cover them? Or, should I just paint them? Any and a... See more Frank
on Feb 06, 2015
How can I upcycle empty 2.5 gallon water jugs?