Microwave went here but got one over the stove son took this one. Use it to store dishes and can food. Now what should I do with the space?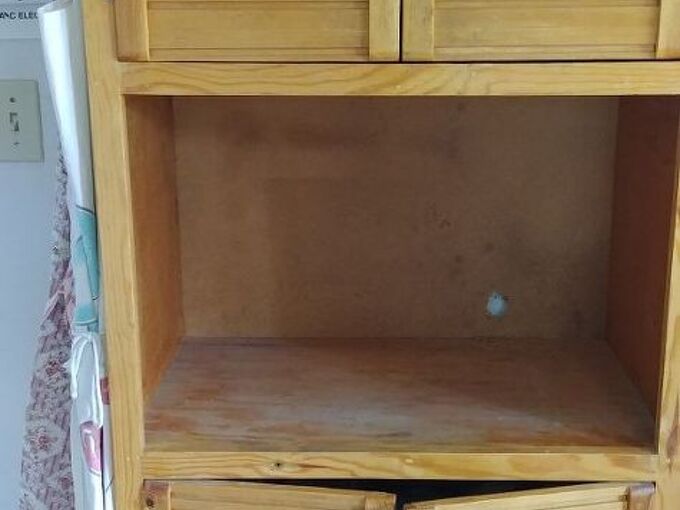 Hi looking to do this ourselves using Life proof vinyl planks in kitchen and living room from home depot. Stairs take off carpet and stain. Paint walls entry way and living room and kitchen. Tips? Suggestions? Has anyone used life proof? Vinyl planks? Love? Hate? Thanks!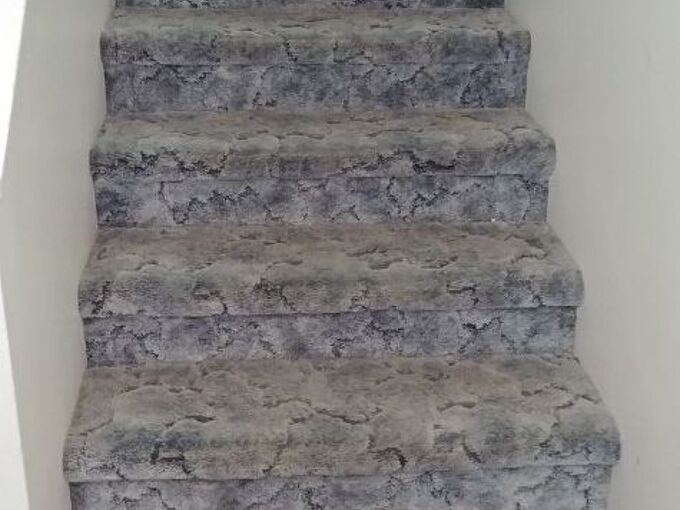 Ok so I know it needs help. I don't have a lot of money to invest right now but suggestions on how to improve in the meantime? I replaced ceiling tile only to have upstairs drip again. Wallpaper is peeling and two types used by previous owners. Carpet is removable. What do you think?
My bathroom needs updating. I don't want to spend a lot - we want to use what we have if we can, but refresh the look. I've looked up some ideas. I'd like to paint the bathroom but haven't painted a bathroom before. Ideas suggestions would be great!! Thanks!!
P.S. i was thinking of taking the towel bars down - painting the board a chalk blue and putting coat hangers instead of the bar for towels. Use the board above maybe to hang small baskets from. I'd like to take the stickers out of the bathtub and put down something new. Was thinking a shelf above the door to add a space for some decoration and storage. I want to paint the ceiling since its peeling with some bathroom paint. Its all so blah and dated. believe it or not it used to have pink carpet over the flooring. I pulled that up and got the blue rugs. Thanks for all the suggestions i really appreciate it!
Thank you for all the great suggestions!!!
Beth Van