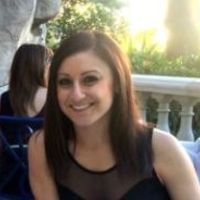 Ari Goldberg | VivaLasDiy
About meHi! I'm Ariana, or Ari, the DIYer behind this random yet appropriately named blog. What happened to me in Vegas 3 years ago led to a bunch of DIYs in our first home!
I hope to turn this house into our first home through personal DIY projects. I am a thrifty decorator and love spending time in antique stores hunting out hidden gems.
Hopefully I can share some advice, inspiration and tips from my successes and mishaps. Maybe I can even encourage you to take on your own DIY challenges!