Should I plant them now or wait until spring and sow them in my garden. Are then perennial or annual? Do they need to be contained in a planter. I heard they spread like wild fire. How do you control them?
I live in Maine where the winters are harsh. I know the poinsettia plant is a desert plant. How often should it be watered. I always seem to loose them to what I believe is over watering.
How much would it cost me an hour to hire someone to wallpaper a room 11x14? The wall has already been coated with an under layment. It souldn't take much to get the old paper off, as a matter of fact I could prep the walls.
Is the lavender plant a perrenial plant or an annual?? My garden is full of rose bushes and other fragrant plants. I would love to plant lavender. I love the aroma. I just don't want it to grow wild and out of control. If it is an easily contained plant with such a fragrant aroma I would love to add it to my garden.
I read on the internet that Aspirin is good for plants. Dilute 2 aspirin in 2 cups of water, and spray it on the plant,before the sun hits it . or, pour it in the soil around the plant and water as usual, preferably in the morning.. Has anyone heard that aspirin is good for plants??
We bought a 50's vintage house and the dining room and bathroom are wall papered. It is in excellent condition. Is wall paper still in style or did it go out with the 50's?? The wall paper style is moldern.
I received my Dafodil bulbs yesturday Sept.17th . Should I put them in the ground this fall.?? It gets below freezing up in Maine from The end of November until April. Is it "OK" to leave my bulbs in the ground that long to lie dormant? We have a late spring usually starts early May. Thanks!! to all of you that answered my rose bush question
I NEED TO MOVE IT NOW IN THE FALL MONTHS, BUT i DON'T WANT TO LOOSE IT EITHER COME NEXT SPRING. SHOULD I WAIT UNTIL EARLY SPRING? I WANT TO PLANT DAFFODILS UP AGAINST THE FENCE i HAVE, SO i HAVE TO MOVE THE ROSE BUSH
What is the best time of the year to feed my roses? Fall or Spring?? If I feed and trim after a bloom will they reproduce more roses??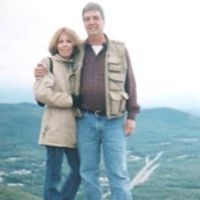 Deb