I have a Porter-Cable Staple/Brad Nailer Compressor Kit (about 10 years old) that has recently started to skip or miss shooting the staple. There are plenty of staples (or brads) loaded and the ones that do load are perfect (depth, placement, etc). I've purchased new staples and brads, but that doesn't seem to resolve the problem. I am shooting into wood through a couple layers of denim, but like I said, it doesn't seem to happen all the time, just some times. It is so frustrating.
Does anyone have any suggestions or ideas?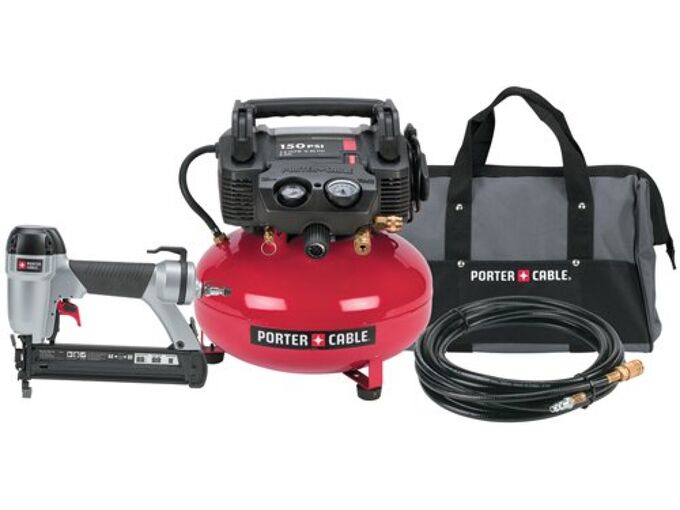 Have a 30 year old mobile home that we will keep for 2-3 more years before selling. Not sure I want to invest $5-6,000 for laminate throughout. What about vinyl in laundry, bath, and kitchen, the rest laminate?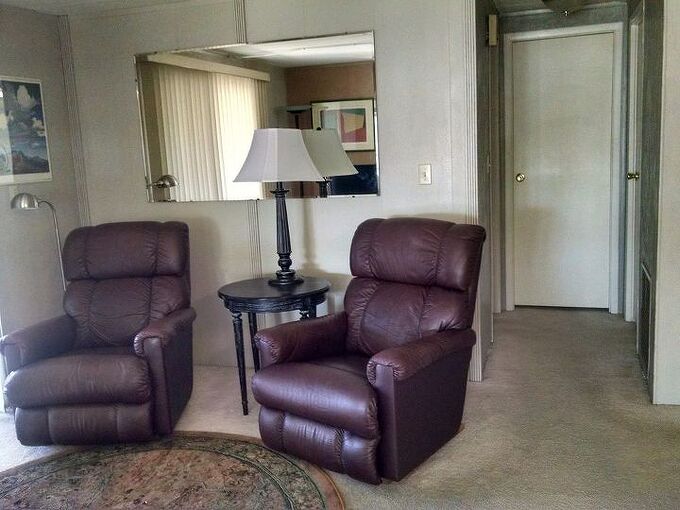 I am wanting to redo our shower. Has anyone made a shower out of tin? Was wanting to make shower base, frame up and use tin as the walls? Anyone have any experience with this?? Saw this idea on Pinterest, but wanting to get some hands on suggestions!! Thanks!
I was given these items and asked to see if I could find out anything about them. I have tried to search them and now am depending on my hometalk people! Thanks
How do I rid our in ground pool frogs? We live at bottom of a mountain with streams on either side of house. Is there a time of year when they'll shut up? Soon I hope.
We are playing with the idea of "what if we lived in Alaska" after watching a series of movies and TV shows. So, we have tried to pretend we are there, in a remote area, and need to buy in bulk. But, my rice ended up with weevils, sometimes my dry pastas get weevils, and sometimes my flours and corn mil get weevils. So, how can I stop this little bugs from getting in my food? I think they are somehow already in there (at least their eggs) because I have my flours and grains in sealed containers. I have heard of many people buying in bulk, but how do you make it last?
I found these beautiful drawers (no clean-up or touch up needed) perfect condition.
For some reason, I couldn't walk away. Just one of those pieces that screamed "take me home" So cheap I couldn't resist. The top two are the same but the bottom drawer is deeper. The photos show them stacked against my bedroom wall. These can be anything from storage to plant container. I really love the shabby chic and can see a plant in the top. Really....... need some ideas for support and decorating. Probably do second one full of magazines. Thanks for looking.
Was just curious about other places.
I live in a mobile home that has those nasty particle board cabinets with a thin paper covering that is peeling off. What is the best way to paint these? Do I need to peel of the paper before painting? It seems that only the doors have this paper covering. Most of the doors are starting to peel at the bottom edge(pic attached) and 1 I started peeling the paper off(probably shouldn't have done that). What is the best way to prep/paint these? Thanks!
Our home came with glued down carpeting in the main bath. I just hate it and need it gone!! Any way to remove it beside scraping inch by inch ???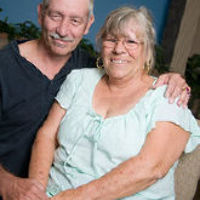 Cindy tustin