The sink must be 40 years old and has never shined right. Is there a way to spruce it up?
I really want to do this for Christmas gifts!
We live in a 116 year old house. The popcorn ceilings are letting go in places, due to age and heat from wood stove. Can it be softened with water and glued back up?
You showed how to take a paper (Christmas) bag and place LED (10 strand) beind the picture and frame it. How do I find it again? I loved the idea!
We have two small dogs that keep getting fleas from our yard. My sister said said lime spread over the yard (1/2 acre) will kill fleas. She also said to do it just before a rain so the dogs don't step on it. Any thoughts?
Any Idea what this is? Any ideas on how to remove it? I tried scrubbing with Simple Green but it didn't budge! Oh deed! Someone said it may be Squirrel Urine!We are trying to pay for it as we go.
. Maybe where joined to add-on rooms the house is very old. Although, two rooms were added at sometime.The roofing meets at the yellow highlighted areas. They have been sealed and sealed so many times! We still have awful leaks.The section with the red arrows show the pitch of the original roof and where it meets the slightly pitched roof over the added rooms. (upstairs is a powder room & very small bathroom. The below rooms are a laundry room and utility room.I REALLY need this fixed! Please, if you have any ideas, let me know. Falling ceilings and trash can to catch the water is horrible!Would the entire addition-roof have to be torn off? We have no idea how old it is.
I posted a question and have no idea where/ which category I posted it in! I REALLY need help on fixing a standing-seam roof on an OLD house. How can I transfer/move the question? Thanks so much!
I have to change my O2 hose and it seems a shame to just throw it all away! Any ideas of what I can do with it? I use some of it to tie up roses etc.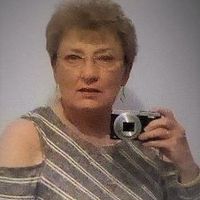 Jean~ wvpoemlady
About meCOPD but not giving in. I love my Shih Tzu and Pom Chi! I write poetry and stories for children.