Any ideas how to hang a soap dispenser on a textured tile wall? I tried the tapes that came in the box but no luck .Help!
Put something up to separate my basement family room and bathroom from the kitchenette. A door wouldn't wor, not enough room. The width is about 48" and needs to stay handicapped accessible.
I have had small tunnels in my yard recently. We put down grub killer and it seemed to get better. Now, I have holes and tunnels much bigger. Them hole is about 1 1/2 inch wide and this time there are mounds around the opening. I thought we had mole crickets, but this looks too big for that. How can I get rid of them. BTW, we live in New York of that makes a difference.
My husband was cutting up boxes on our kitchen island and thought granite with indestructible! Anyhow, he actually went through the cardboard and now I have 2 18" scratches. Anything I can do?
Ok, strange question I know. I've checked around and all I can find are dog closets. While I am a nut about my two yorkies, I'm not ready to devote an entire closet to them (yet). The cabinet measures 33"h X16"w. It has one adjustable shelf. The cabinet is very deep 24" and I think that is where I run into problems. It is also an upper cabinet so it is up kind of high. I need to store 2 small bags of food (different ones till the puppy gets older). grooming supplies and some clothes (ok, a lot of clothes) collars and leashes. Hey, they have to look good! There is an assortment of sizes as the puppy grows in to his brother's size so it would be nice to have some sort of way to organize it but still get to it easily. Since organizing is not one of my skills can anyone help?
My coffee table has a very shiny chrome finish and I would like to make it more of a "satin" finish. Is there something I can brush on that would change the appearance or should I just give spray paint a shot?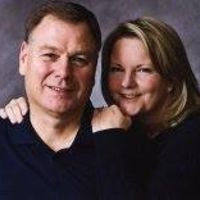 Janice Fuger