Wishing all Canadians and Americans a great holiday weekend/ week !
Hi I would appreciate any suggestions please.
I am looking to cover my scroll awning posts cheaply without curtains.
I have searched this site and on the Internet, but can only find expensive post wraps that would cost more than a new awning.
I have pieces similar to these: http://www.homedepot.com/p/Village-Ironsmith-8-ft-Scroll-Design-Corner-Column-3S200/100317885 and flat ones for the middle.
I thought of wood or using siding, but can't figure out how to do it. Thanks!
My front door is comprised of 2 sliding glass doors that meet in the middle. On either side is a fixed sidelight. similar to the ones below. I need ideas for window treatments for privacy/security, that will hold up well and close easily when exiting. I currently have grommet curtain panels, and do not want blinds or panels because they are not practical when leaving. Shutters are not in the budget. I cannot use frosted film (with/without adhesive , including static cling types), sprays or paints, the manufacturer will not allow it. I called them to double-check. Thank you!
Hi all! My bathroom vanity is topped by a one piece sink and counter made out of cultured marble. The cream colour is okay, but there are intermittent poopy brown swirls. I figured I could probably paint the counter, but am concerned by the sink, as this is in my main bathroom.I thought of using porcelain paint in the sink and doing a granite effect on the counter part. I did see that someone did a cool concrete effect on their entire top, does anyone else have a suggestion? I need something that will wear well, since this isn't a guest bathroom. I do plan on changing the whole vanity down the road, but it is not currently in the budget. Thanks!
Hi, I would really appreciate your help and ideas. Last year, we threw out our original sticky,(gross) vinyl accordion bedroom doors, thinking they would be easy to replace. At the time we couldn't find any. Since I didn't like them, I am not keen on using them again, eventhough there are other retailers that now carry accordion doors. Right now we are just using regular curtains. There is no room for regular doors, since we use every inch of space in the rooms. We thought of DIY sliding barn doors or pocket doors--not enough room in 1 bedroom. We thought of bi-fold doors, but they are noisy and impede the opening which is narrow, and probably wouldn't hold up long term. We thought of a French type door (split regular door), but that impedes the flow in the hall/rooms. We thought of making a slab MDF door, but were told that hinges wouldn't stay put...Any other suggestions please?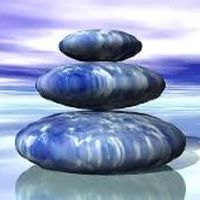 B. Enne
About meI'm no expert, just a working mom who sometimes gets it right...the 2nd/3rd time...lol. I share my experiences, in hopes of helping others. I am humbled by the creativity, talent and kindness on this site. You inspire me. 😘