Of nail polish off a pair of stretchy grey pants please.
We found this cupboard at the curb in great shape except for the top. Spots are raised and there's a yellow mark on it. I thought of putting a ceramic tile on top of it, but are there any other easy ideas from members please.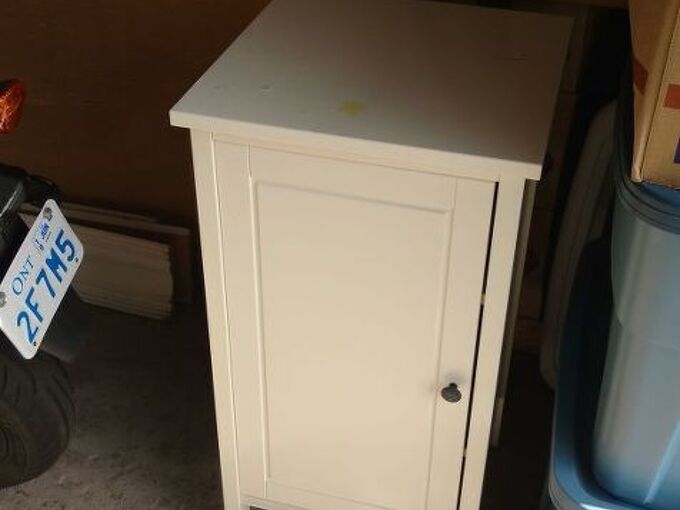 Not too fancy please as I'm a senior, but if I undid it, would fur start falling everywhere?
Window to have no streaks? I used vinegar and went horizontally on the outside and vertically on the inside. They say not to use windex, but I'm tempted. Any ideas please?
We built this table out of scrap cedar with just a circular saw and a drill and no idea of how to do angles. We were pleased to have done it, however,it is not sturdy at the legs. What can we add to make it sturdy please? We have no brackets underneath and we don't want a bar of wood going across the legs that will prevent a chair from being pushed in.
a concrete foundation that will not allow the foundation to hold any moisture please. I'm in Canada.
I will never be using it in the washer, so I'm wondering if people have come up with other uses for it please?
I have a mis tint that I bought for $5 in yellow. I'ld like to make it lighter. It is latex paint. Can I add some white latex to get the lighter yellow? It's one gallon brand new.
steal for their nests. Any ideas to line it with so I can put flowers in it please?
We're in Canada so it must hold up to heat and cold....freezing cold. Any ideas. I don't want it to look wild, just pleasant please. Shannon