The section where you can comment on people's projects there is an edit option, but in the DIY section where we answer questions there is no option to edit or delete comment. Do I just not see it?
I've looked at Walmart, JoAnn, Hobby Lobby and Lowe's. Everything is way too expensive.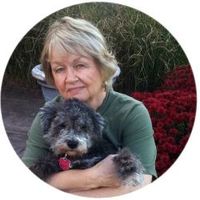 Rose Broadway
About meMy husband and I are empty nesters in the state of Missouri. We have two 4-legged kids; a white persian kitty named Billy and a spoiled pup named Hannah. They are both teenagers now, and we are grateful to have them.