not sure was clear enough in my description of problem. J have several oil lamps that I want to hang on wall. These are old glass kerosene lamps. Have seen something in past that was mounted on a board and had piece that went partially around neck of lamp and held it securelyi
I have several antique oil lanters that I would like to display on the walls, any ideas how I could do this?
My wonderful grandson wanted to help his mimi with her tomatoes, so he picked them green, will they ripen?
am considering using tin for wall in bathroom, is it feasable?
assumed this was mold but nothing I have used will remove it. Can the area be sanded and restained? If yes, how?
need advice for cheaper options to put over concrete floors to provide some softening, must be dog tolerant
Need to soften concrete floors with something that is cheap and dog tolerant
Yard being graded and I need to plant something to hold soil for winter. Any suggestions suitable for middle Oklahoma.
With several methods available to paint outdoor fabric cushions, I wonder how long they might last?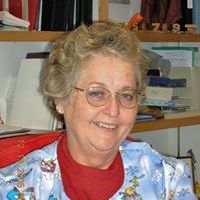 Sharon moore