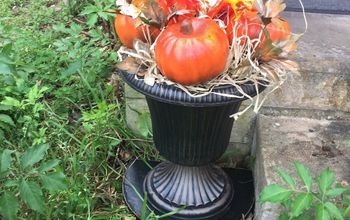 I seem to be making decorations and wreaths for everyone else so I figured it was time for me to make something for myself! I decorate for Christmas every year, but the other seasons are pretty much ignored other than the occasional touch of decor. This fall I'm doing it right! This project is part 1...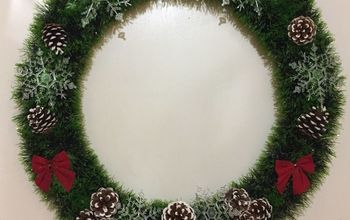 Like I said in my past post, I love repurposing items. One of the things that I have used several times is hula hoops. I have made stringy shimmery chandeliers, solar chandeliers, drapey curtains, etc., but I think the easiest is wreaths. I made one for my house a few years ago and I have had a lot of people complement it and asked where I got it from. It was so easy and inexpensive to make I figured I would walk through making one to share online so everyone can have one of their own!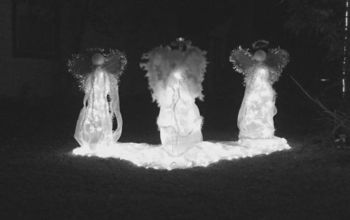 I love repurposing items! So a couple of years ago when I spotted tomato cages in a garden department, my mind went wild with ideas. The one I got most excited about was lighted yard angels. I always wanted Christmas yard art but I am not crazy about what is on the market and if I did like it the price was too high. Plus I don't like my stuff to be the same as everyone else!!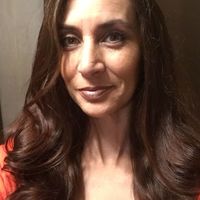 Selena75
About meI own and operate my own interior and event decorating business, Vesta's Fine Designs) and have been a decorator over 15 years. I love themes and challenges. A budget won't stop me from finding a way to create a vision! You can see more projects on http://m.me/VestasFineDesigns 😁