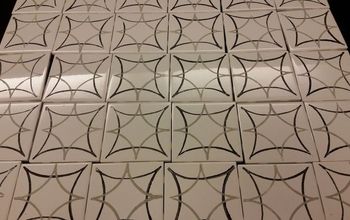 Create your own backsplash by stamping designs onto your current "ugly" or "dated" backsplash. This even works in rentals since you can wipe it all off with warm water and a scrub sponge.
Yet it is durable enough to withstand the normal wear and tear of daily use. Surprisingly, grease won't stick to it so it's very easy to clean. Use only mild soap and water to clean (no harsh scrubbing).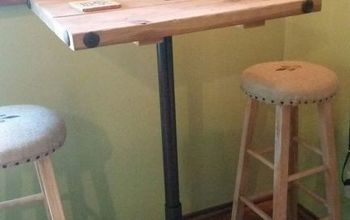 I love upcycling materials and giving them a second chance. When I moved to this house the previous owner left a lot of goodies in the yard. Most people would probably use them for their own purpose (which I did for a while) others would have thrown them away as garbage. But if I see that something is in good shape and can be used for something else, I save them. And this is exactly what I did with this umbrella base.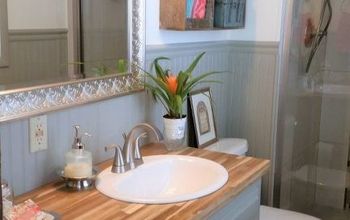 I needed to remodel my downstairs bathroom since it is the most used by guests (even more than the powder room) and the old 1965 look was just not acceptable anymore. While the bathroom took about 3 weeks (just me working) the vanity only took me two days only because the paint needed to dry properly. I chose to keep the original vanity because it was in great shape and it fit the area perfectly. Plus my budget was blown because of a mold issue that took all my project budget and then some. So I had to get creative.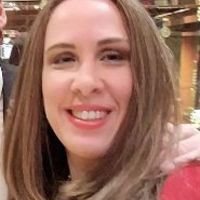 Tatiana (amigas4all.com)
About meAttorney by day, blogger, DIYer, Bird Rescuer, and mom of 5 cats anytime I get a break.