Any ideas to keep lights upright?, the plastic breaks and is not sturdy so they are always falling over.
Removed vinyl from tile , there is floor leveler material stuck on, can scrape off with metal scraper, but slow. Want to keep tile , any way to clean up tile... See more
Don't want to remove toilet for new floor, can I just use silicone caulk to finish?
Strips of metal for structure. Any ideas for something I could seal the roof with...leaks where screws are. Roof peaks at 8ft.
The bottom sticks in the ground, then the post, the plastic cracks and they fall over.
The grout color is still running and the sealant is flaking off. Now what?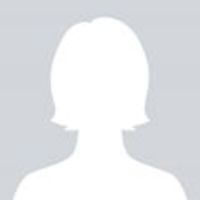 Irene Hrnicek