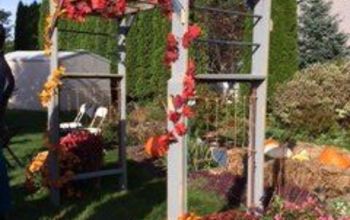 With a little imagination and some old flea market finds, it's amazing what you can come up with. Our niece was planning her fall outdoor wedding and asked us if we could come up with a trellis/alter type of decor for their special day. We used an old ladder, a very cool rusty old crib ends, old fence boards, some barb wire and creative painting and engraving and this is what we got!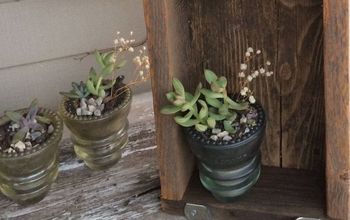 It seems that these little succulent plants are appearing everywhere these days. When I brought the plants home to use in my planters, my college bound daughter told me they are all the buzz in dorms and apartments.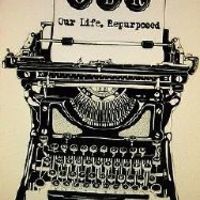 Our Life, Repurposed
About meRe-purpose- Re-love!
It's the second time around… not just for re-purposed treasures but for us too!
Follow us here or check out our Facebook page... Like our page & follow us as we bring new life to old things......